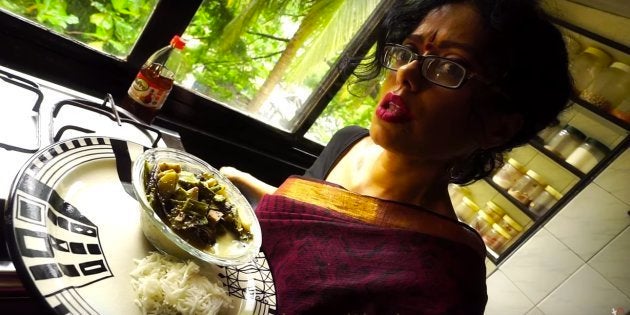 Couple of months ago, Sawan Dutta took the Internet by storm when she taught the world how to make the iconic Bengali preparation, 'macher jhol' (fish curry), not through a show and tell instructional video, but by singing out the recipe in her song vlog where she "writes and sings about anything and everything."
This time around, she teaches you to make 'shukto' -- another iconic vegetarian Bengali dish.
Mahalaya is probably the only day of the year when Bengali kids are woken up at 4 am and yet, without any complaining, they listen to Mahisasuramardini that is broadcast over the All India Radio. Seven days after Mahalaya, begins the much-awaited Durga Puja.
At the beginning of her video, Dutta says she is "invoking" Goddess Durga's blessings' with a "recipe song".
She then goes on to sing:
"Is there anything as nice, as shukto with rice.
This salty, bitter, sweet
She then explains how to make 'shukto' using bitter gourd, broad beans, brinjal, raddish, sweet potato, plantain and drumstick.
The best part about 'shukto', Dutta sings, is that you don't have to take Gelusil after eating it. Gelusil and Digene being, of course, a Bengali's best post-meal friends. Dutta also informs you that shukto is better than "pheesh" ('fish' to non-Bengalis).
Dutta has gained quite a fan following for her little odes to things that are quintessentially associated with Bengalis -- among them, Boroline, monkey caps and "bhinter" ('winter' to non-Bengalis).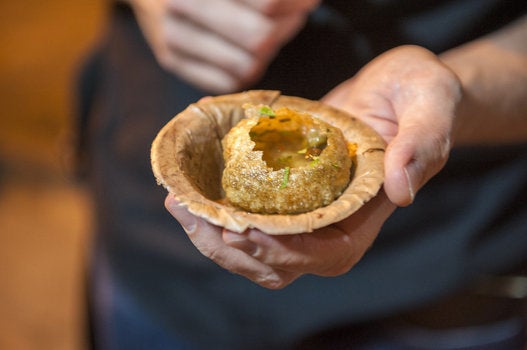 8 Popular Indian Food Myths Busted