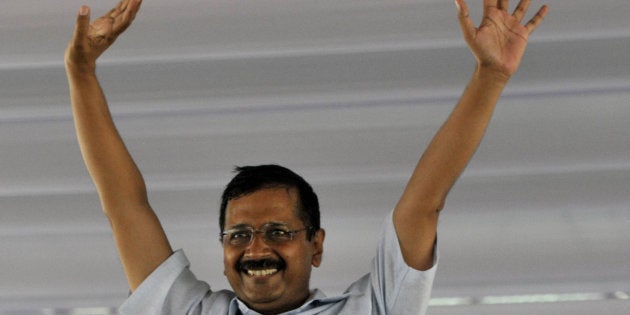 The Aam Aadmi Party a.k.a AAP has been known to rely on a catchy tune to attract voters. Paanch Saal Kejriwalcould be heard on the streets and airwaves of Delhi, ahead of the last Assembly elections which, as we know, resulted in a historic landslide win for AAP.
Now, AAP has come up with a new song for its Gujarat Assembly poll campaign. Titled "Gujarat Ma Aavshe Kejriwal," the song shows youngsters in the signature AAP cap doing the garba, the traditional Gujarati folk dance.
The song has been released just ahead of the Navaratri festival when Gujaratis come together to perform garba.
News that the video has gone viral must be making the good people at the AAP campaign office happy.
The video was also shared by AAP's official handle.
And social media, naturally, had something to say about the viral video.
The Kejriwal garba song. I threw up a little in my mouth.

— Nupur (@UnSubtleDesi) September 28, 2016