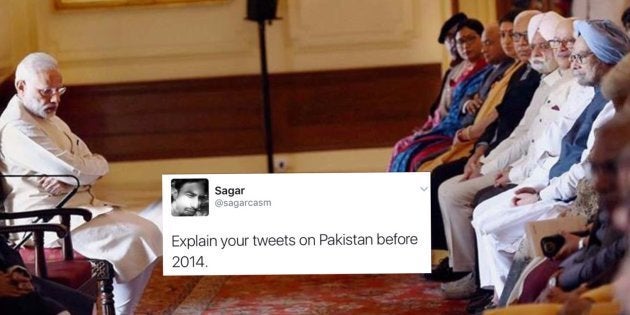 Prime Minister Narendra Modi is enormously popular with so many Indians, he loves the camera and he also has his significant share of detractors. All of which makes him prime online meme material.
On Friday, vice president Hamid Ansari launched his book Citizen and Society at the Rashtrapati Bhavan. The book, comprising lectures delivered by him, was released by President Pranab Mukherjee. The event was also attended by Prime Minister Modi and former prime minister Manmohan Singh.
In a photograph taken at the event, Modi -- little aware that he is about to become meme material again -- is seen sitting with arms folded, looking down sombrely, as if avoiding eye contact with the host of dignitaries sitting across from him.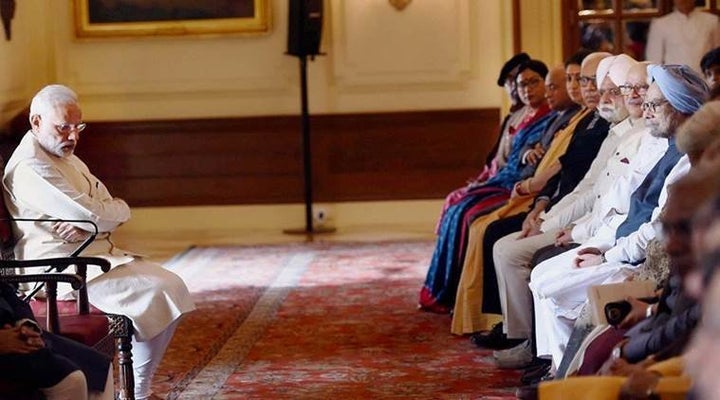 Social media wasted no time and the photo launched a thousand memes overnight.