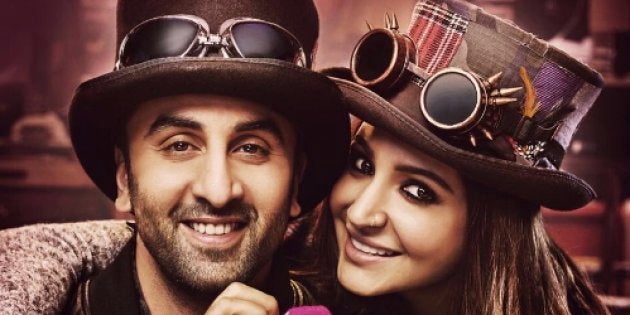 After two song launches and one teaser, Karan Johar finally unveiled the trailer to his upcoming romantic drama, Ae Dil Hai Mushkil today afternoon.
The film stars Ranbir Kapoor, Anushka Sharma, and Aishwarya Rai Bachchan with Fawad Khan is a special appearance and the trailer makes no bones about the movie being a quintessential love triangle.
While so far one thought of #ADHM as an intense emotion-heavy melodrama, the trailer tells a different story -- there's a fair amount of comedic relief, including the kind where the characters are seen making fun at their own situations.
The film, it appears, also explores the fine line between deep friendship and love and the subsequent consequences when a 'third person' gets entangled. The music, at least from what we've heard so far, quite seamlessly complement the narrative and two songs from Pritam's album are already climbing the popularity charts.
What is surprising here, although, is the sensual chemistry between Ranbir and Aishwarya. The couple is also seen getting physically intimate -- something Johar has shied away from including in his films so far.
More importantly, the film seems to hinge entirely on Ranbir's performance with both, Aishwarya and Anushka's characters coming across as accessories to his central role. After flops like BombayVelvet, Besharam and Tamasha, it's him who needs the film to work commercially, more than any other actor in it.
And looks like, he's going to deliver one of his career-best performances.