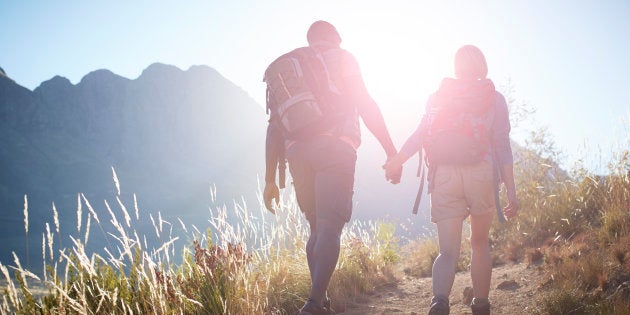 As someone very wise once said, you will never find it if you are actively looking for it, love only graces when you are least expecting -- it is the paradox but it also is the key.
And every relationship comes with its own set of blessings and issues, slightly more so if one is in an inter-racial relationship. Right from food habits and lifestyle to culture, almost everything is at loggerheads.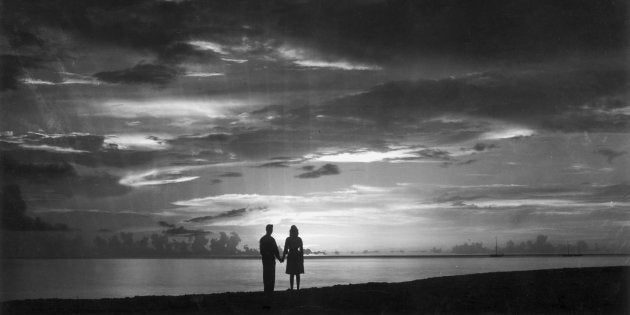 A lot of the answers pointed out to one common but pertinent factor, love can find you anywhere. Absolutely anywhere. From cafes to treks and from gyms to classrooms, and obviously online, love has been found in the strangest of places.
User Athira Panicker first met the person she is dating during a hike in the Alps, while Malaysian-Indian Bhavleen Smoot met her American husband at the Starbucks at Harvard Square, while they both were waiting for their respective friends to turn up.
Panicker confesses that never in her wildest dreams did she imagine that she would be dating that person in a year's time.
"It's been almost a year since we started dating and every day brings its share of surprises. Be it the acceptable amount of chillies to be added to any dish or whether it's appropriate to add milk to coffee or even the range of temperature that can be classified as "cold". I have learned quite a lot about his culture and so has he. We openly discuss everything related to each other's traditions and I love every moment of it," she answers.
Smoot's story is a unusual and involves a lot of coincidences, almost as if the universe was relentlessly pointing at something. However, it all started with with a conversation she overheard.
She writes, "I overheard the French American say to the Indian 'so I study the language of your ancestors- Sanskrit here at Harvard'. As soon as the Indian guy left, I went towards the French-American guy and said--'I know Sanskrit too, but it took me a good 15 years to learn it!" They eventually got married.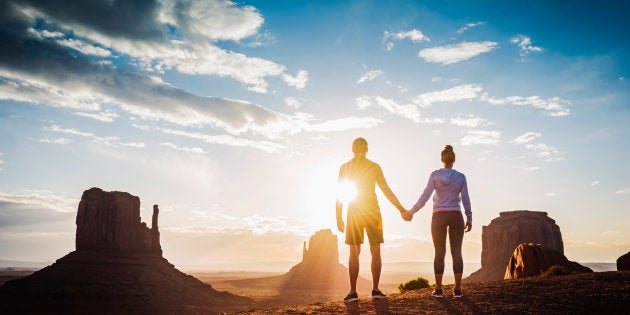 For another user, it was their common love for an Indian pop band that brought them closer. Yes, you heard that right, an Indian pop band. The user, who chose to remain anonymous, said that he came across a German girl who had commented on one of his favourite band Euphoria's songs on a social networking site. Turns out, she loved Euphoria too. "So when I saw a German writing a comment on Indian song and typing the same exact words I wanted to write, I got intrigued and sent her a request. Luckily she accepted and so we started chatting. We both were going through a bad time so we got bonded well. Chats turned to calls and calls to Skype and before we realized we were in a relationship," he writes.
However, the most potent ingredient that one would need to start a relationship is good food. Whoever said that the way to a man's heart is through his stomach was slightly wrong, as women love good food as much. Like Justin Jose who met his French girlfriend in a class, unwittingly wooed her with his delicious prawn curry. Good move, because how do you say no to that?
"Thereafter, as I laid out the plates on the table and started to eat she sat still just staring at me and then at the food. I was afraid that the food was too spicy or weird for her. I asked her, "Why aren't you eating? Is everything okay?". She calmly responded, "Where is the cutlery? the fork and knife?" At that point I was a bit embarrassed as well as surprised that I should have asked her if she needed it. Mind you, I had started digging in the food with my hands like a true Indian. :-P... I never brought knives from home because rarely did I ever use cutlery for my food. I had to give her cutlery from my flatmate's cupboard," Jose confesses.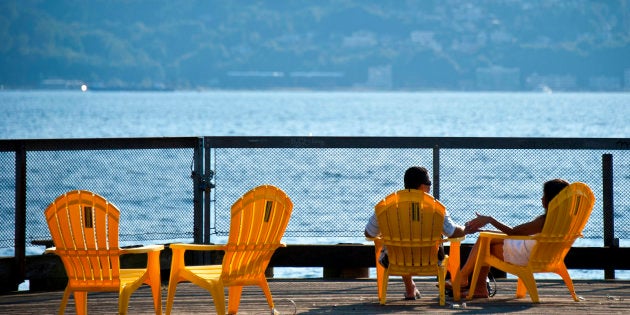 Another anonymous user who has had apparently "negligible female contact" all throughout his life blunderingly asked a Portuguese out for icecream. Fortunately for him, she had more sense and suggested dinner. "After talking few weeks over Facebook, I just asked her out for an ice-cream. Yeah ! With nervousness, ice-cream was the best I was able to pull off. Thankfully she was smart enough to change the plan to dinner," he writes.
And when you love food as much as this other user, good things begin to happen around it. It all started with an impromptu dinner plan with one of his friends who brought a girl along. She loved Indian food and that piqued his interest.
He says, "My friend then introduced me and the girl, we chatted about a lot of things, turns out we had a lot of things in common. She loved Indian and Mexican food. She told me "I can eat Indian food all my life!", I was sold, I mean how often do you find an American who loves Indian food. My interests grew, but I resisted myself from asking more questions since I didn't want to make that dinner an interview for her. After the dinner we exchanged numbers and texted a couple of times, on the next Friday we decided that we should go out for dinner, just the two of us."
An anonymous user narrates his movie-like relationship with a British girl. After a series of unfortunate events, she moved in at the same student house. So, what started as housemate banter soon transformed into serious discussions and that eventually led to a relationship.
He says, "She thinks masala dosas are awesome - I think her chicken and mushrooms in cream is divine. We watch movies from every language we can find - she loves horror and I love crime/thrillers, so we watch movies that are both (or either depending on what rating it has on IMDB). We have playlists that are a mix of songs from both parts of our worlds. She still pesters me to put mehndi on her hands (I have a special skill when it comes to squeezing a tube of mehndi over already-drawn lines)."
As these users seem to imply, the essence of an inter-racial relationship is to enjoy the compatibility and embrace the differences. Because as one user says, "But whether we're from India or America, people - in love - are all the same."