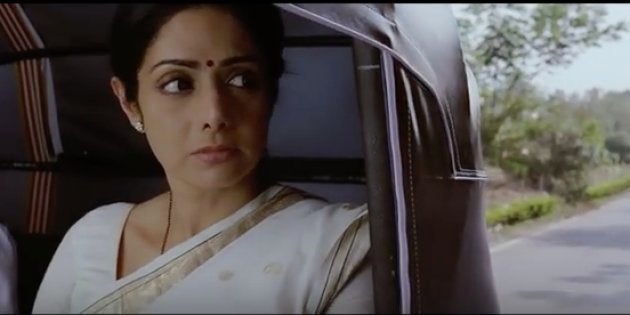 Most Indian films either objectify women or portray them as mute entities, devoid of any agency. Notoriously, the roles written for Bollywood's leading men have added to the trope over the years. Bollywood heroes sweep in between fights to rescue the damsels in distress. The women have always been portrayed as the prize for these righteous and macho young men.
Filmmakers tend to demonize women characters by making them stone-cold, ambitious, drinkers and smokers. Women who stand for outrageously un-patriarchal ideas like abortion (re: Sonia Roy from Aitraaz). But at the opposite end of the spectrum is a movie like Astitva, where the woman is trying to find her identity independent of her family.
Although we are glad for the few Astitvas of the Hindi industry, there are just not enough of those for every Aitraazes. However, things are changing, albeit slowly. Just like that, every once in a while a feminist movie breezes past the bastion that is the male-dominated Hindi film industry. The latest to join the small club is Amitabh Bachchan-starrer Pink.
If you enjoyed Pink, here are a few movies that are worth your time.
Everything from the name of the movie to the premise is empowering. When a woman is left in the altar by her would-be groom, she embarks on her honeymoon -- alone -- and awesomeness and hilarity ensues. Kangana Ranaut plays the lead character, Rani, in what is the performance of a lifetime.
One of Nagesh Kukunoor's finest, Dor, above and over everything else is a movie on female friendship. Zeenat's (Gul Panag) husband has been put behind bars for allegedly killing Meera's (Ayesha Takia) husband. Looking for forgiveness, Zeenat leaves for Rajasthan to meet Meera, and forges a bond of friendship.
3. English Vinglish (2012)
Shashi has spent her entire life taking care of her family, who mock her for her inability to speak English. When she goes to New York to help her sister for her daughter's wedding, Shashi, does not only make friends and learn English but also what it means to be empowered. English Vinglish features Sridevi as the endearing Shashi.
This masterpiece by Shyam Benegal features Smita Patil in the central character, Usha, an actress stuck in an unhappy marriage and seeking self-fulfilment. Their family is dependent on her and her jealous husband is a failed businessmen with a fragile ego. There seems to be no light at the end of the tunnel for her. The movie also features Naseeruddin Shah and Amol Palekar.
Prakash Jha's feminist movie addresses all the pertinent issues plaguing women especially from rural India. Mrityudand focuses on gender injustices and atrocities while revolving around a young couple, portrayed by Madhuri Dixit and Ayub Khan. After a series of events, Ketki (Dixit) too is thrown in the middle of all the atrocities, spearheaded by the lustful and corrupt contractor, Tirpat Singh.
Even though the movie featured Rishi Kapoor and Sunny Deol, Meenakshi Sheshadri's portrayal of Damini stood out. Damini is married to a rich businessman, Shekhar Gupta (Rishi Kapoor). One fine day she witnesses their helper getting raped by Shekhar's brother. She stands up to the family who tries to hide the incident and with the help of lawyer Govind (Sunny Deol) gets justice.
This period movie features Smita Patil and Naseeruddin Shah -- that alone should make one watch the movie. Smita Patil plays the character of the bold Sonbai, and Naseeruddin Shah stars as the corrupt, lustful and degenerate subedar. Things take an unexpected turn when Sonbai slaps the subedar for making advances at her.
Featuring Tabu, Sachin Khadekar and Monish Behl, Astitva is the story of a woman struggling to find her own identity. The movies also deals with issues of extramarital affairs and spousal abuse.
Rudaalis are female professional mourners who are hired to mourn the death of upper-caste males in some parts of Rajasthan. Kalpana Lajmi's movie focuses on the life of one such rudaali called Shanichari and her tumultuous life. Even in a life like hers, Shanichari has never cried which makes her job very difficult for her till she meets Bhikni, another mourner and lightens her life.
Aandhi created quite a storm in the political scenario because it was alleged that the lead character of Aarti was based on Prime Minister Indira Gandhi. The movie revolves around Aarti who runs into her estranged husband and the couple rediscover their closeness. But since she is an established politician now, she does not want to endanger her career and is reluctant to take it further.
Directed by Shayam Benegal, Mandi focuses on Rukmini Bai (Shabana Azmi) and the brothel that she runs. The townsfolk want the brothel to be moved to another place. Complications arise when the mayor's son decides to marry Zeenat (Smita Patil), prostitute in Rukmini Bai's establishment.
Shabana Azmi, Kulbhushan Kharbanda and Smita Patil feature in this movie, directed by Mahesh Bhatt. When Inder (Kharbanda) cheats on his wife, Pooja (Azmi) with Kavita (Patil), Pooja decides to leave her house and starts living in a PG. She finds a job and gradually overcomes all the difficulties in her life and finds a sense of freedom that she didn't know before.
Shyam Benegal's Ankur does not only touch upon one issue, it tackles a lot of social issues together. Lakshmi (Shabana Azmi) is married to a deaf and mute alcoholic porter Kishtayya (Sadhu Meher). Both are hired by the son of of the village head, Surya. Surya sends Kishtayya to run errands and makes advances at Lakshmi. But things do not turn out as expected.