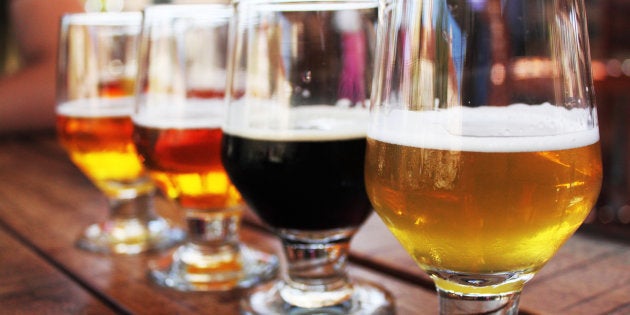 If you are a beer lover of the adventurous kind, you've never had it so good in India. With microbreweries popping up across the country and brewers not afraid with experimenting, flavoured beers are making weekends better in India, one pint at a time.
"A giant advantage of craft beer is that it can be produced in small batches, thereby allowing us to experiment," reveals Ishan Grover, a brewmaster who has set up Gurgaon's biggest microbrewery chain 'Manhattan Group' and recently launched a hibiscus flavoured beer. "Initially Indians were only opting for wit beer, but with time, are coming around to enjoy flavours and types like Indian Pale ale that were initially rejected before," he says.
Microbreweries have really picked up pace in Gurgaon, Bengaluru, Pune and Mumbai. And between just the four cities, there is a mind boggling variety of beers to try out. "Craft beers are seasonal, so they don't last as long," says Grover. "So get it while you can!"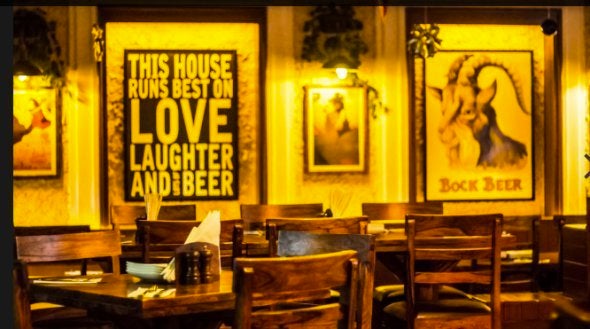 Don't fret, the hibiscus flavoured beer is not your beer nightmare come true. In fact, it has a fun peppery taste that leaves a mild bitter aftertaste. According to its maker, the process was slightly expensive since it involved hibiscus flowers of the variety which is usually exported. Launched earlier this month, the saison also has a fiery peppery cousin, available at Lagom (check it out below).
Address: Tower B, Building 10, Cyber Hub, DLF Cyber City
Blueberry beer, Molecule: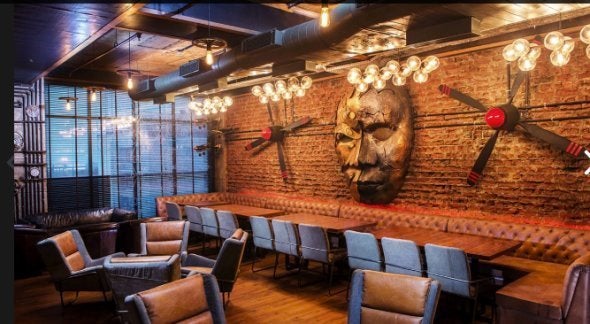 Known for its almost theatrical presentations of food and drinks, Molecule Air Bar gave the usual flavours a miss, and instead opted to serve its customers a blueberry flavoured beer. It's not all sweet either - the brew comes with a hint of bitterness that pairs well with anything grilled or tandoori.
Address: SCO 53, 4th Floor, Main Market,Sector 29
Masala Beer (Saison), Lagom: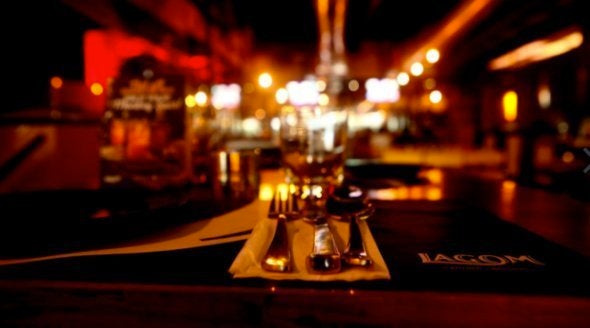 In the past, masala flavoured beers haven't done too well, but this particular saison might prove a turning point. Called Ekta, this contains a slightly higher percentage of alcohol (nearly 7%), has deep citrusy and peppery notes. It goes well with chicken and fish preparations and even fruit platters.
Address: Unit P 4 & 5, JMD Megapolis Mall, Sohna Road
Chocolate Beer and Mango Beer, The White Owl: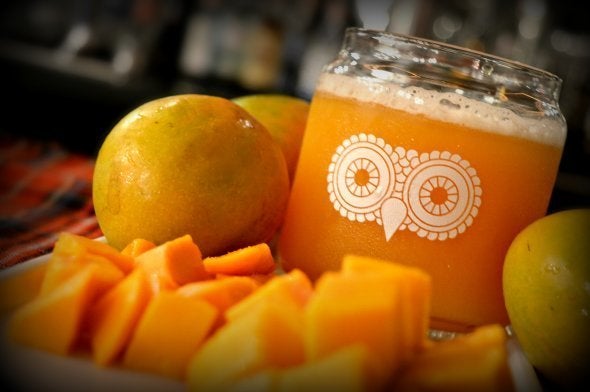 This particular brewery prides itself on producing flavoured beers sans any artificial flavours, colours and preservatives. Their most recent attempt was a mango-flavoured beer, called Alfie with a fruit aroma and a moderate body. In the past, the brewery also introduced a spiced pumpkin ale, called Elf, and currently features over eight artisanal beers, including a mildly chocolate flavoured English porter called Shadow.
Address: Lobby, Tower 2 B, One Indiabulls Center, Senapati Bapat Marg, Lower Parel
Coffee and Bacon Beer, Doolally's: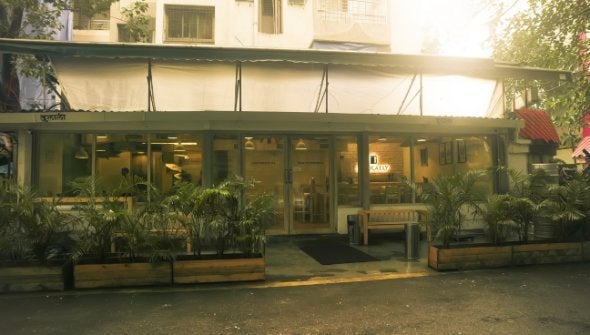 Pune's famous Doolally chain that has made its way across to Mumbai and has a selection of eight artisanal beers to choose from. You could opt for the Apple cider or the Coffee porter, but if you're a bacon lover make a beeline for the Rauch Bier, a smoky beer that has a distinct bacon flavour.
Address: Shop No. 5/6, Geleki, ONGC Colony, Reclamation, Bandra West
Earl Grey and Darjeeling Tea Beer, The Bombay Canteen: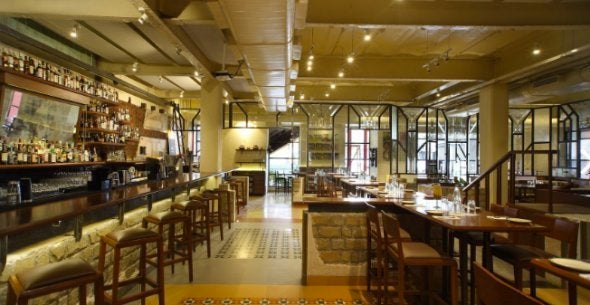 After successfully producing an amazing coffee-flavoured beer in the past, (you can't have missed their amazing Kaapi stout), Gateway Brewing Company couldn't resist experimenting with chai. Their latest concoction in collaboration with The Bombay Canteen is charmingly called Darling-Jee, a pale ta-infused ale (5 per cent alcohol) that uses the classic flavours of Earl Grey and Darjeeling black tea.
Address: Ground Floor, Process House, Kamala Mills, Near Radio Mirchi Office, S.B. Marg, Lower Parel
Honey Basil Ale, Independence Brewing Company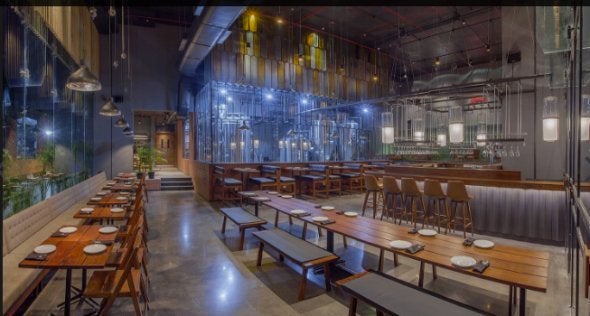 For a small brew-off, Pune-based Saurabh Patwardhan produced a Puneri Honey Basil Ale, named after the city, because it included so many local ingredients in the recipe, including wild flower honey and tulsi. The English bitter was quickly picked up by the Independence Brewing Company, and served at Rs 180 with a potency of 4.46 per cent. (Bee tee dubs, here's the recipe, if you want to brew it yourself at home).
Address: 79/1, Zero One Complex, Pingale Vasti, Mundhwa
Paan Beer and Honey Lavender Beer, Arbor Brewing Company: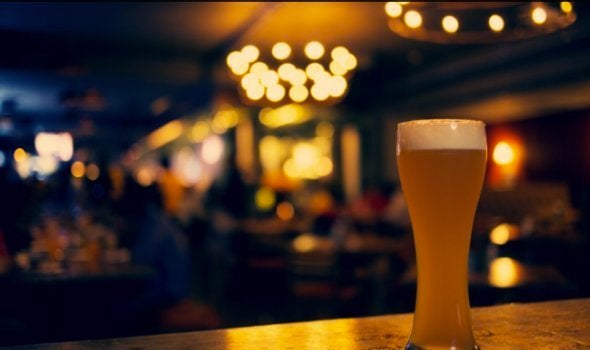 Making waves on the artisanal beer scene in India since its launch, Arbor (that has come in from Michigan) concocted what is probably the world's first paan or betel juice flavoured ale earlier this year. Brewmasters Karthik Singh and Vivek Maru came up with the recipe for a lemongrass betel juice flavoured ale last year, and then took it to ABC's quarters. Eventually a full batch of 1,000 litres was produced. Another of Arbor's brews, the Honey Lavender Ale has become also become popular for its sweet, citrusy notes that finish with a slight bitter aftertaste. At 8 per cent alcohol, this brew packs quite a punch, and is available on tap.
Address: 8, 3rd Floor, Allied Grande Plaza, Diagonally Opposite Garuda Mall, Magrath Road,Brigade Road
Fruit Cider, Prost Brew Pub: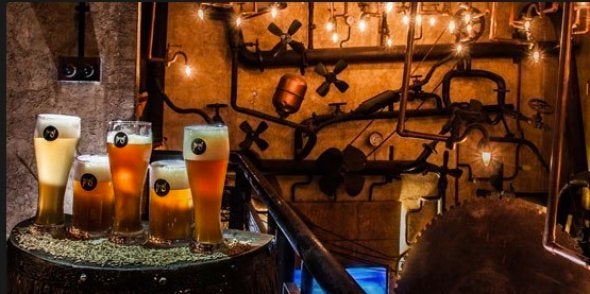 Skip the sangria this season. Mixed with seasonal fruits, spices and of course, apples, this cider is summer's answer to a classic mulled wine. It's apparently quite popular and features a respectable 5 per cent alcohol content.
Address: 749, 10th Main, 80 Feet Road,Koramangala 4th Block, Bangalore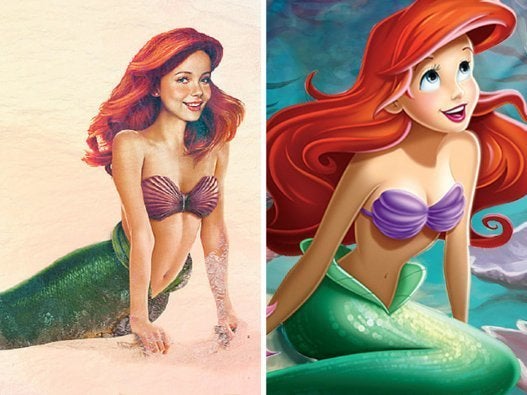 What These Disney Characters Would Look Like In Real Life