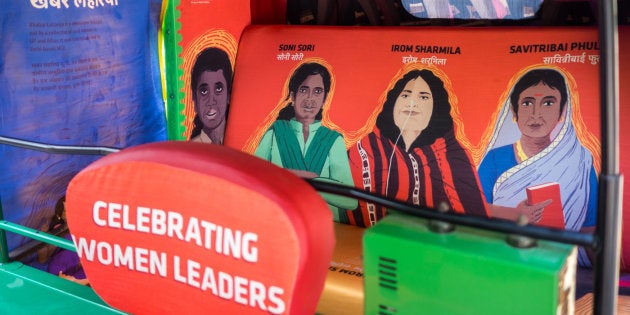 In the sea of autorickshaws crisscrossing Delhi roads, Gagan Thakur's three-wheeler stands out in many ways. Its interiors are covered with powerful images of women leaders and organisations fighting for women's rights from all over India -- from Manipur's Irom Sharmila to Uttar Pradesh's all-women rural newspaper, Khabar Lahariya.
The auto is a remarkable symbol of women's empowerment in a city whose public spaces and transport are considered to be notoriously unsafe and unfriendly to women. Its makeover was conceived by Delhi-based illustrator and graphic designer Kruttika Susarla as part of the Mumbai-based art initiative Taxi Fabric, which refurbishes the interiors of taxis and autos in Delhi and Mumbai in collaboration with local designers.
"These are women who have been fighting bravely for themselves and others in their community, and yet somehow we never read or hear their stories, or celebrate their successes," Susarla told HuffPost India. "I felt like this would be the right platform to tell their stories."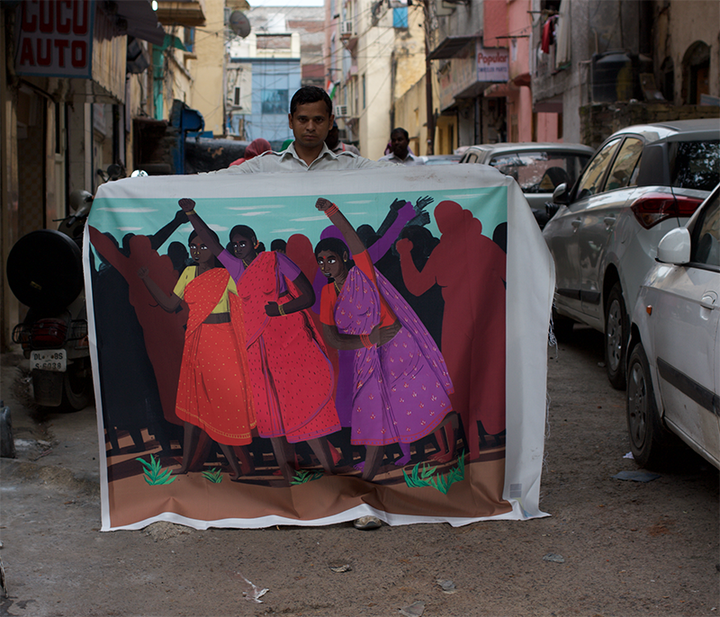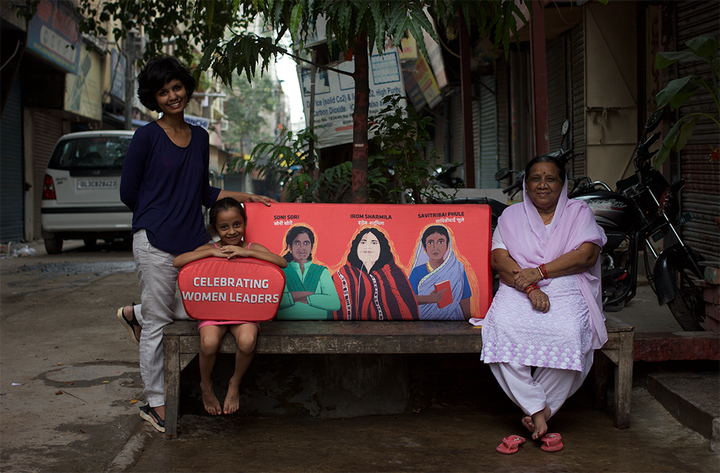 The autorickshaw is the first of five to six such vehicles that will have their interiors redone, sporting themes that focus on gender equality. They are being made in collaboration with Manas Foundation, which conducts gender sensitivity training for rickshaw drivers such as Thakur.
"These are women who have been fighting bravely for themselves and their community, and yet somehow we never read or hear their stories, or celebrate their success."
It features five women leaders, including Manipuri activist Irom Sharmila, Adivasi leader Soni Sori, 19th-century social reformer and educationist Savitribai Phule, Dalit autorickshaw driver Chitralekha, and rape survivor Bhanwari Devi, whose case played a decisive role in the enactment of the Sexual Harassment at Workplace Act 2013. There are also two women organisations: Pembillai Orumai, a trade union that successfully fought for women workers' rights in Munnar's tea estates last year, and the all-women rural newspaper Khabar Lahariya which is published from Bundelkhand.
"They are all subaltern women or organisations with members from oppressed backgrounds, who don't have mainstream representation," Susarla said. Each illustration is accompanied by a line explaining who these women are, what their fight is and where they are from.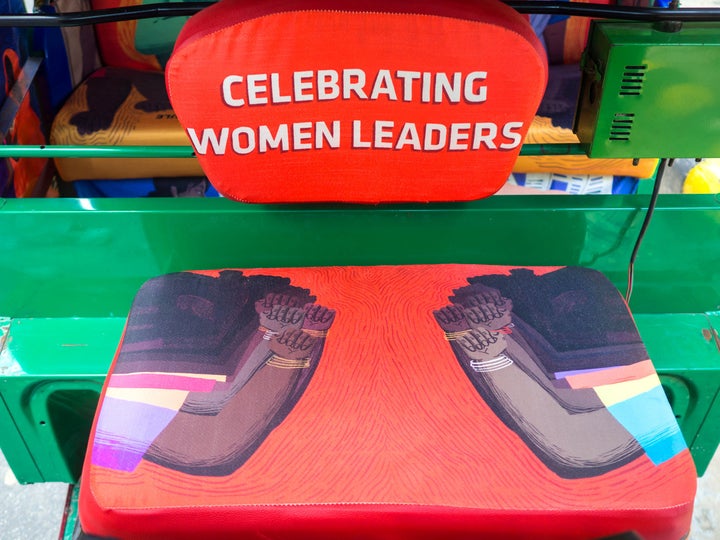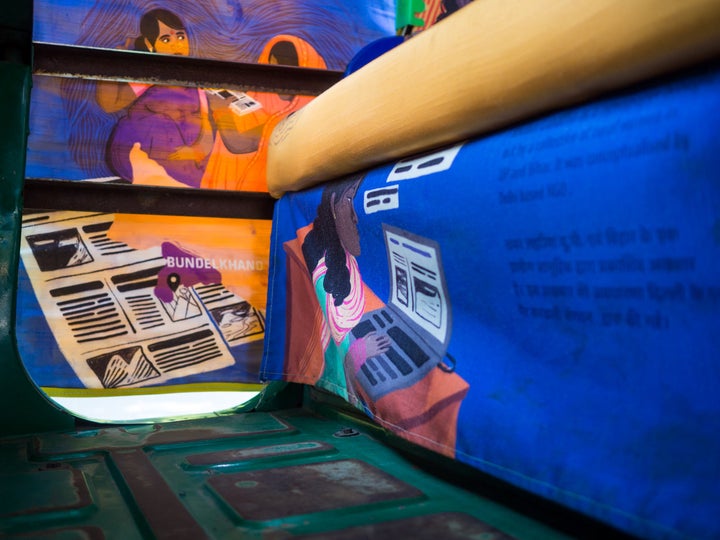 "I think autos are a great medium because everyone from a rich south Delhi kid to a daily labourer travels in it," Susarla said. "They are accessible to people from different economic backgrounds. It's great that both would get to read about these women and their struggles."
When Susarla first showed her design to Thakur, he immediately related the imagery to the strong women figures he knew. "He spoke about how they were so many brave and strong women in his community but no one celebrates them as they would have done with men," she recalled. "It was a nice to see that he connected to it and will now explain it as well."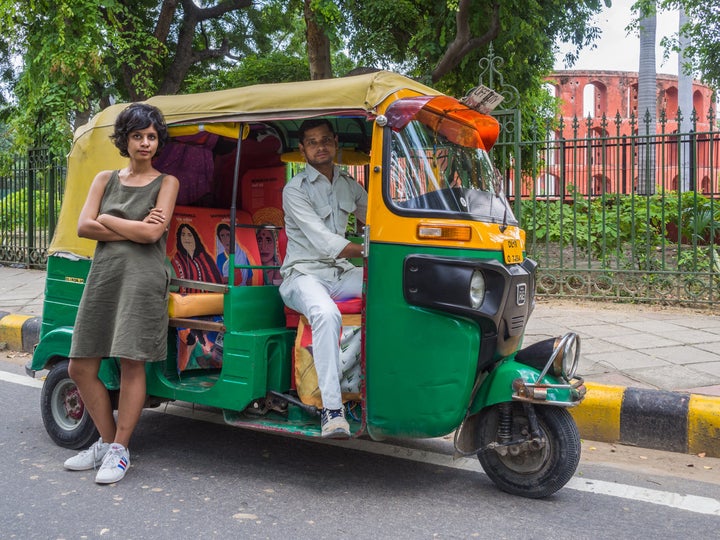 Thakur, who has been driving an auto for the last four years and is associated with Manas Foundation, says several passengers have asked him why the auto has been designed. "They asked me if it fashion, but I told them that these are women from Kerala, Chhattisgarh and Manipur, who are fighting for their rights," he said. "So it's good that riders are becoming more aware about these leaders through my auto."
"I hope that it breaks stereotypes in your head as it travels from south Delhi to Kashmiri Gate," Susarla added. "Hardly anyone knows about these women. If they think about it or even Google their names, I think I would have achieved what I wanted to."