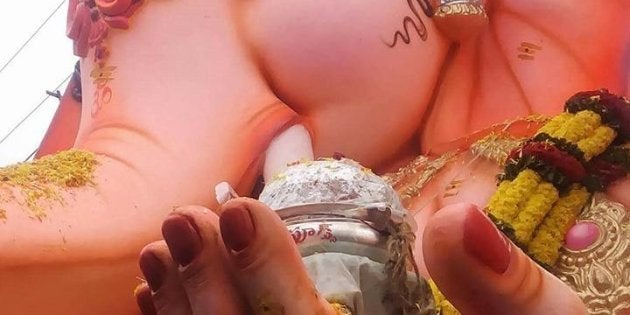 A realtor from Keesara has bought what is most likely the world's most expensive laddu. According to a report in the Times of India, the Balapur Ganesh laddu has broken last year's bidding record. Weighing 21 kilograms, the laddu was sold to K. Skylab Reddy -- so named because he was born in the year when the American space station crashed on earth -- for ₹14.65 lakh in an open auction held in Balapur in Hyderabad on 15 September.
The Balapur laddu auction, a tradition that began in 1994, saw its first laddu sold for a sum of ₹450. The price at which these giant laddus are auctioned have come a long way since then, crossing into the seven-figure range.
This year's auction at the Ganesh Utsav Samhiti saw 25 people bidding for the laddu at a starting price of ₹1,116. By the end, four bidders were left in the fray, battling it out before Skylab Reddy won after bidding ₹4.33 lakh over and above last year's winning bid of ₹10.32 lakh. The auction lasted half an hour and ended with Reddy paying the amount on the spot in cash, even though by custom the buyer is allowed to pay the sum in the coming year.
Part of the mammoth sweetmeat will be shared among the residents of Medchal village. And, part of it will be scattered in the fields in the area for luck, the TOI report says.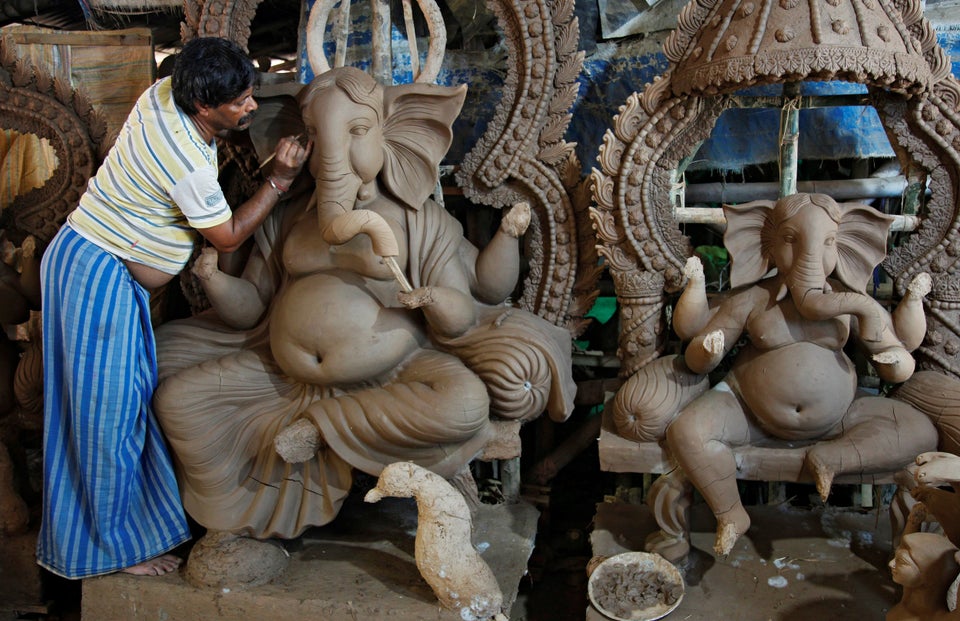 Ganesh Chaturthi in India