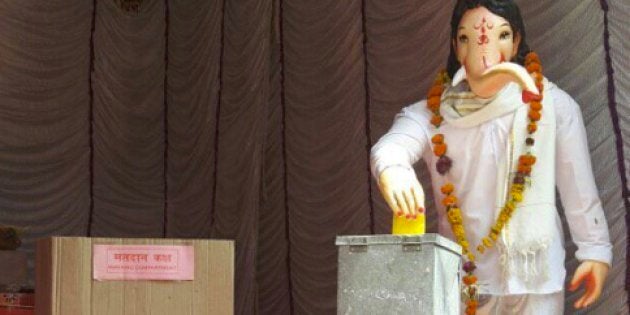 This year, several Ganeshas had a lesson or two to teach. Some exhorted you to be environment friendly, and some taught you how to ride a bike.
Now, an Election Ganpati is occupying pride of place in Washim district of eastern Maharashtra. District collector Rahul Dwivedi hopes that it will encourage people to vote in the upcoming council elections scheduled for December.
Dressed in white kurta, pajama and Gandhi topi, the Ganpati is seen with a ballot in his hand, dropping it in the collection box. Dwivedi tweeted saying that that this was an "interactive way" to "sensitize people about voting in the upcoming council elections."
"We will also take the procession of the election Ganpati during the time of immersion so that the maximum number of people in the city can see it," Dwivedi told Scroll.
Meanwhile, in the same district, one of the deities has been made to promote 'Beti Bachao Beti Padhao'.
Three chefs from a bakery in Ludhiana have prepared a 40kg chocolate Ganesha which will be immersed in milk and turned into chocolate milkshake for the underprivileged children. Meanwhile, Dattadri Kothur, a 30-year-old art director by profession and artist from Lower Parel launched a Ganesha idol that would grow into a plant once the festival is over.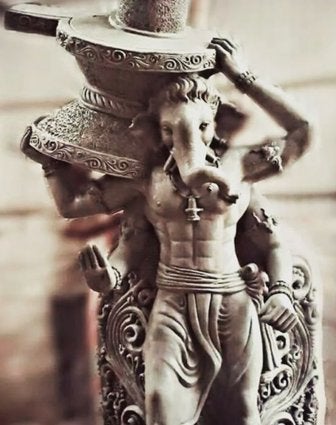 Different Types Of Ganesha Idols You NEED To See