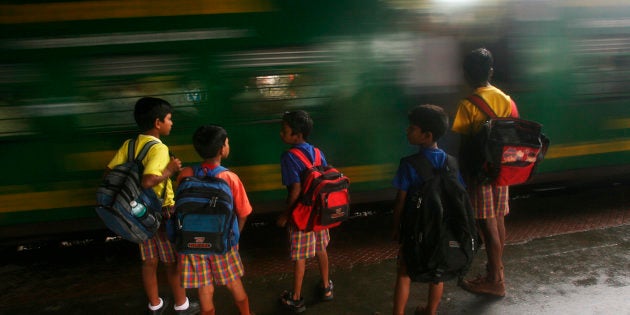 Going to school without a bag stuffed with books and having no homework to finish: once upon a time, school children may have made fervent pleas to Santa Claus for these wishes to come true. Now, thanks to a directive by the Central Board of Secondary Education (CBSE), what was once wishful thinking may soon become a reality for some students in India.
According to a decree by CBSE, children attending Classes I and II of schools affiliated to the board will not be set any homework or expected to carry bags to school. The move, as the circular points out, has been made, keeping in mind the seriously damaged ergonomic state of the very young.
The picture of misery painted by a little boy or a girl hunched with the weight of a bagful of books is now commonplace. Too often invoked to upbraid the education system in India, its brutal reality has finally caught up with policymakers, as a sharp rise in health crises among the young is being noted. A handful of schools have switched to digital modes of teaching, using tabs and screens, but the vast majority of students in the country are yet to afford those luxuries and must still bear the burden of schoolbags.
Heavy bags have affected the posture of a generation of children, leading to fatigue, spinal diseases and related afflictions. The habit of cramming text- and exercise-books is often induced by the fear of being penalised for forgetting to bring the right ones to class. Psychologically, it can perhaps be seen as an offshoot of a similar need to cram as much as possible, which still remains the hallmark of a certain kind of pedagogy in India. CBSE's new regulations will usher in a change in the lifestyle of young boys and girls as well as compel their teachers, parents and caregivers to think through newer forms of pedagogy.
"I think this is a brilliant move," says Meeta Sengupta, education strategist and coach. "Children at that age must sleep more and play more for their healthy development. Parents tend to feel the need for homework, as it is their key link to daily progress at school, so teachers need to find better ways to fill that gap to ensure parents can continue to support the learning journey without overloading the child."
Reduction of workload, therefore, should not merely be aimed at easing the physical burden of children, only out of concern for the state of their backs. Rather, the aim should be to put this new policy to the service of lightening their emotional lives equally.
Increasingly, children are inducted into the race to excel at several areas, apart from their academic curricula, very early on. Homework, which used to be an organic part of a child's daily life, has to now jostle with lessons in music, sports or swimming, some of which are foisted on young people as a chore than a source of genuine pleasure. The importance of exhibiting exceptional talent in all spheres, be it academic or extra-curricular, overrides the no less crucial element of joy and pleasure to be derived from each of these activities.
Just as teachers will now have to come up with new methods of teaching, without excessive dependence on textbooks, a homework-free routine will also force parents to reckon with the way they would like to structure their children's days. Hopefully, the lack of homework would be a good excuse for parents to find out more about the activities their wards feel genuinely interested in. Instead of filling the extra free hours with a new lifeskill to learn, thereby defeating the basic purpose behind the directive, it may be better to let children enjoy a few extra hours of sleep.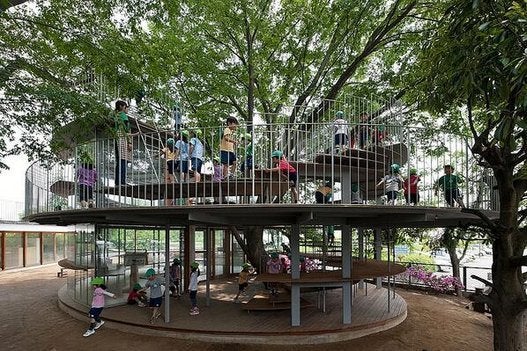 Coolest Schools Around The World