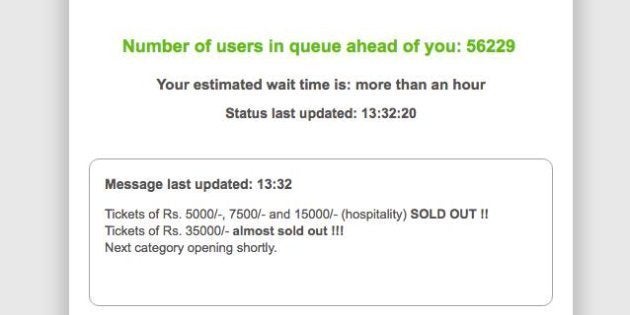 So, as you know by now, Coldplay is coming to India. Till a few days ago, the Internet was rife with rumours about how expensive the tickets were going to be. When someone said Rs 25,000 -- I could hear hearts breaking all around me.
Then, just in time, BookMyShow intervened and decided to deliver us from evil. We were told that tickets would be available for Rs 5,000 for the "early birds".
The tickets went live at 12:00 pm today. Like any other Coldplay fan, I logged in to BookMyShow, about 20 minutes after that. And, this is what I saw.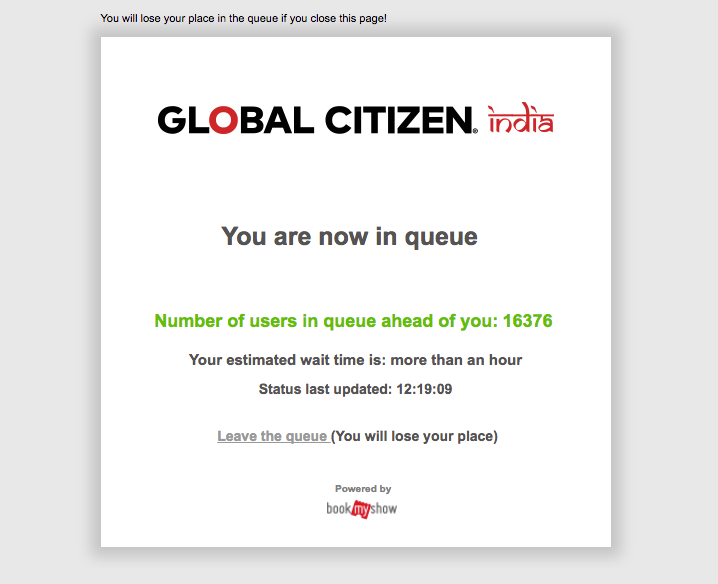 I was in the Coldplay queue. And, there were 16,376 people ahead of me. It also gave me a little warning, "Leave the queue and you will lose your place."
I thought to myself that there's no way these 16,000 people would wait just to buy a ticket. Going by the complains against IRCTC and how difficult it is to find a train ticket there, it wouldn't be surprising if people lost their patience and said, "Queue? What's that?"
I left the queue in the hope that there are too many impatient people out there. And, if I log back in, I will move ahead.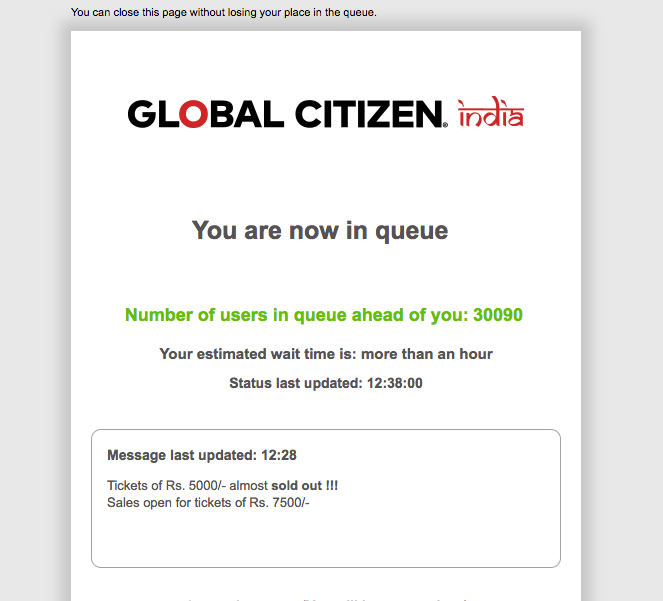 Yup, the Rs 5,000 tickets were almost sold out and there were more than 30,000 people in the queue before.
By now I knew there was no way I was going to get a ticket. Definitely not the 'almost sold' Rs 5,000 one and there was a bleak chance that I would get the Rs 7,500 one.
I knew I wasn't going to make for the Coldplay concert, and consoled myself by saying, there's always YouTube.
But now, I just wanted to see the madness of these fans.
I logged back in after 5 minutes, to see this: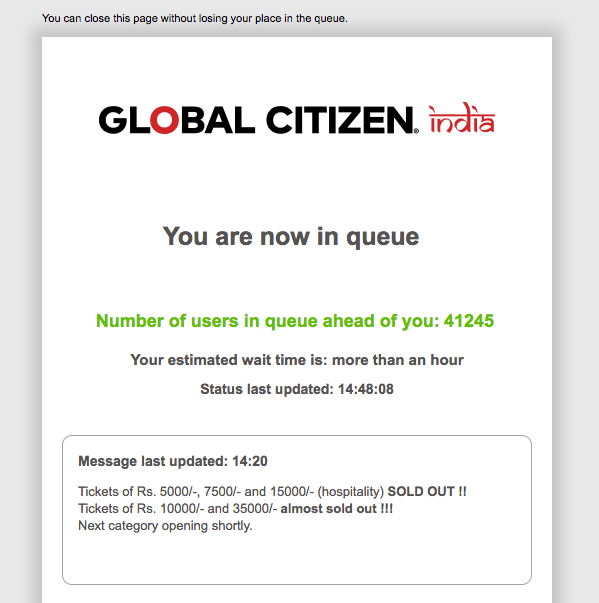 In queue (again) at 41,245!
The Rs 5,000, Rs 7,500 and even the Rs 15,000 were gone. Good job guys, please put a more expensive price tag on our desperation.
From heartbreak to anger, you can experience the full spectrum of human emotions on Twitter now. For free.
I have now made peace with the fact that I won't be able to watch Coldplay live. There's no tatkal quota either. Maybe, you guys should just calm down too. If you haven't booked a ticket, the chances are you won't be able to.