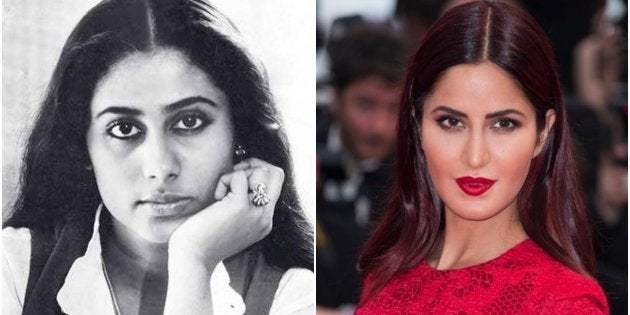 On Wednesday evening, it was announced that Katrina Kaif will be honoured with the Smita Patil Memorial Award, for her 'outstanding contribution to Hindi cinema.'
Let's all take a minute to let that sink in.
While it isn't exactly surprising for various outfits, operating under renowned names to give the illusion of credibility (there's the very confusing case of the Dadasaheb Phalke Awards), to hand out trophies to Bollywood celebrities, a quick background check reveals that the Smita Patil Memorial Award is legit.
It's a ceremony that has been around since 1984 and their website lists the talented actress Tanvi Azmi as the first recipient of the award.
If one takes time out to go through the past recipients of the honour, the names of an eclectic bunch of talented Bollywood heroines show up — from Sridevi and Manisha Koirala; to Tabu and Urmila Matondkar; to Aishwarya Rai Bachchan and more recently, Vidya Balan and Priyanka Chopra.
However, honoring Katrina Kaif — an actress who's still struggling to completely showcase her acting talents (if any), with the title of one of the greatest actresses of Hindi cinema, is not just bad decision-making, but reflective of very poor judgement that insults the acting prowess of Patil.
Patil died tragically at the fairly young age of 31, but had established herself as an actress of tremendous ability and versatility in so-called 'parallel cinema' as well as mainstream Hindi films. The fact that awards and film festivals have been named after her and that the Indian government released a postage stamp with her face in May 2013 bear testimony to the respect and admiration she commanded.
At 33, Kaif may be a Bollywood A-lister — albeit one going through one of the worst phases of her career right now — but most would agree that it isn't for her acting talents but for everything else: her uber-glamorous image and dancing skills, for starters.
In a career spanning more than 30 films, there isn't a single one that stands out because of a nuanced performance that she gave. Not one memorable character that one can recall because of the empathy Kaif managed to inspire. Not a single line of dialogue that you can quote because of the way Kaif delivered it.
This is not to deny the hard work that she puts in each film or the sincerity with which she surrenders herself to the filmmaker. Most directors who've worked with the actress vouch for her professionalism and her complete commitment to the job. However, while acting is something that can be learned, an inherent ability to emote credibly and effectively on-screen is crucial to that learning, which Kaif still hasn't mastered.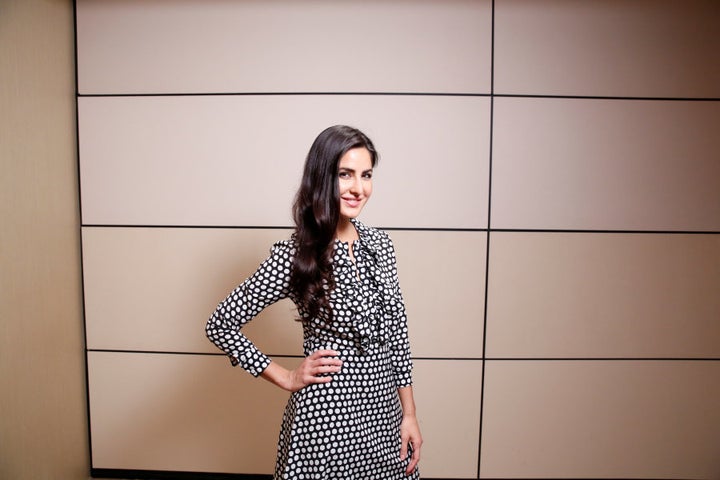 I remember being on the sets of Abhishek Kapoor's Fitoor in January this year.
Kaif was filming the song 'Pashmina' with Aditya Roy Kapur. The director wasn't present (as is the norm when songs are shot — no, really) so choreographer Bosco was calling the shots. Kaif was struggling with the seemingly difficult dance step, as she had to master complicated dance moves with an expression of effortless grace. After a few shots, Bosco okayed it but Kaif wouldn't agree. She kept doing it over and over again, much to the exasperation of the crew.
But Bosco knew what Kaif still hadn't come to accept — that it was the best she could do, no matter how many times she repeated it.
I feel the same way about her acting.
You need to make the audience feel your longing and pain, your laughter and love; make them empathize with your circumstances, just like Patil did in films like Shyam Benegal's Bhumika (1977), Rabindra Dharmaraj's Chakra (1982; an underrated classic) and Ketan Mehta's Mirch Masala (1987), besides many, many others.
Compare this with Kaif, and you'll observe that in her films, it's always Katrina the star that overpowers whatever character that she's supposed to be playing. Patil, in sharp contrast, occupied and owned the psyche of the characters she played, blending seamlessly into their world and made it entirely her own.
More importantly, her choice of films deviated starkly from what the glam heroines of that time (Parveen Babi, Zeenat Aman, Sridevi) were doing. Her films almost always had a deep social resonance and with roles like in Bazaar (1982), Arth (1982), and Subah (1982), she skilfully expressed a variety of emotions and became something of a feminist's delight.
These films also challenged staid notions of patriarchy and conveyed the idea of how important it was for a woman to have her own identity.
Even in an out-and-out commercial vehicle like Namak Halaal (1982), Patil held her own in what was essentially a Bachchan show all the way.
On the other hand, we have Kaif, who is more known for gyrating to chartbusters like 'Chikni Chameli' and 'Sheila Ki Jawani' — songs that blatantly objectify women —than she is for any of her performances.
Replace Sonia of Maine Pyaar Kyun Kiya (2005) with Sanjana of Welcome (2007) and you'll once again arrive at Sonia from Singh is Kinng (2008). Heck, not only are her characters generic, but they even have the same names. Even in films like Raajneeti (2010) and the recently released disaster Baar Baar Dekho, Kaif is wooden and soulless and comes across deeply one-dimensional despite her best efforts.
This is precisely why Kaif is undeserving of an honour that is given in the memory of Smita Patil, for she represents nothing that Patil stood for. Patil always challenged existing norms instead of conforming to them.
Granted, not many actresses can match up to the high standards already set by Patil, but there certainly are other competent actresses more deserving of the honour, like Kangana Ranaut and Konkona Sensharma, both of whom have been recipients of the prestigious National Award.
Forget National Awards, Kaif hasn't even won any major trophies in the oft-derided mainstream award ceremonies, unless you count 'Style Diva of the Year' and 'Most Entertaining Actor in a Romantic Film' as serious categories. In comparison, the Smita Patil Memorial is an honorary award which should be handed over strictly on acting merit.
Sure, Patil may have not seen the kind of blockbuster commercial success experienced by Kaif, but in hindsight, does it even matter how much money her films made?