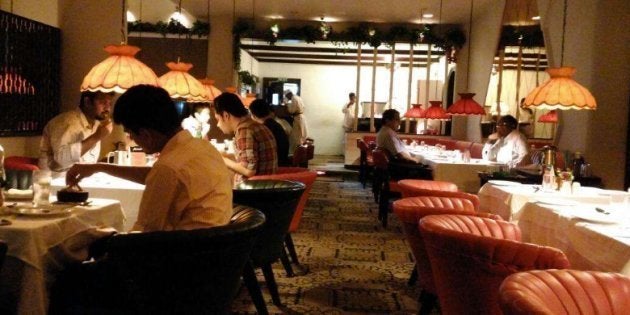 Mocambo, a well-known restaurant in Kolkata's Park Street area, features in practically every list of 'places to visit in Kolkata.' An old establishment celebrated for its food and ambience, the eatery has been a favourite with Kolkatans and visiting non-Kolkatans alike for decades now.
But Mocambo has left a bad taste in many mouths after a woman wanting to eat there on Saturday narrated in a Facebook post how she was refused service just because she was accompanied by her driver, Manish.
Many, including Mocambo's loyal customers, are posting on the restaurant's Facebook wall, criticising it for its actions and appealing for the restaurant's boycott.
Dilashi Hemnani, Marketing Manager at Tata Motors, wrote a post on Facebook giving a detailed account of the restaurant's alleged discriminatory behaviour.
Hemnani, who was visiting Kolkata, said that it was her last day in the city and as Manish had provided "excellent service" throughout her stay, she wanted to take him out for dinner as a token of thanks.
At first, she was asked to wait for 15 minutes. A little later, she was told that it would take at least 45 minutes to clear the table.
Hemnani and Manish kept waiting, only to be told much later that they will not be given a table.
"Ma'am he is not properly dressed," a restaurant staff told her, pointing at Manish. Hemnani responded, saying that Mocambo had no dress code. At which point, they accused Manish of being drunk and, eventually, simply refused to serve him.
When HuffPost India got in touch with the restaurant, the manager first denied that the incident had occurred. "No, nothing like this happened," he said.
On being questioned further, he said, "We don't allow roadside people to enter our restaurant."
"We don't have a dress code. But, if someone is dirtily clothed, we won't allow them," he added, confirming that the reason why so many are angry with Mocambo in the wake of Hemnani's Facebook post is entirely valid.
"He was a driver, he looked dirty," the manager added.
Decades since it first opened its doors for business in 1956, Mocambo's preference for decor that is a bit dated is apparent in its red vinyl banquettes, red silk lampshades hanging like upside-down tulips and a mural of faux Degas ballerinas -- all reminiscent of Raj-era Calcutta.
But this fondness for the past certainly cannot extend to hanging a board at the entrance that says, "Dogs and Indians not allowed." Though no such board has been displayed at Mocambo, this incident shows that their sentiments are very similar in nature.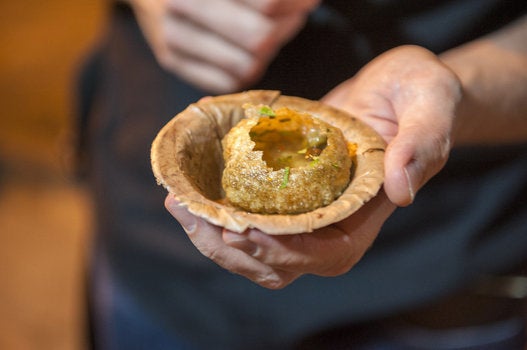 8 Popular Indian Food Myths Busted