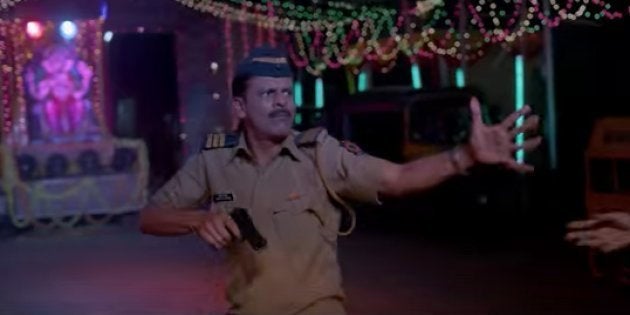 Short films are the under-appreciated cousins of feature films. It hardly matters how many accolades they garner or how much effort goes into the making of those few minutes. Although, there have been some great short films made along the way, due credit and recognition is still hard to come by.
In the past few months, short films like Taandav, Ahalya and Interior Night Cafe, featuring well-known names from the Hindi film industry, have enabled the genre to carve its own small place in the heart of moviegoers. But we still have a long way to go when it comes to appreciating these movies.
We have come up with a list of short films -- both fictional and non-fictional, in no particular order -- that will, hopefully, serve as an excellent introduction to the genre and kindle your love for short films.
Staying up the night often feels exciting and fun when it is a choice. But for people such as Shakeel and Ranjeet, who are homeless, the natural act of sleeping is nothing less than a daily negotiation. Shaunak Sen's film focuses on these two individuals, who sleep anywhere from subways to under-bridges, and Delhi's 'sleep mafia' which controls the sleeping space of these homeless people.
Adhiraj Bose's short film is an encomium to second chances in life. The heartfelt film brings veterans Naseeruddin Shah and Shernaz Patel, and rising stars Naveen Kasturia and Shweta Prasad together. Shah and Patel play an elderly couple catching up after years of separation and, Kasturia and Prasad play an emotional young couple on the verge of breaking up.
Directed by Vinod Nag, Ambani The Investor focuses on a day in the life of a brilliant young boy who converts ₹5 to ₹138 through his entrepreneurial skills and hard work. And, as should happen when the world is good, lady luck favours him too.
Aban Bharucha Deohans' short film's central character is a married woman, frustrated by her dreary life that involves taking care of her paralysed father-in-law who uses a teaspoon to summon
her every time he needs to be taken care of. The husband is unable to understand his wife's predicament. Things escalate and the turn of events will make you unable to take sides.
This short film follows a father suffering from AIDS through the eyes of his son. Directed by Farhan Akhtar, Positive features Boman Irani as the father, Shabana Azmi as the mother and Arjun Mathur as the son. Positive is one in a four-part movie series that aims to to spread awareness about the deadly disease.
Directed by Prabhakar Meena Bhaskar Pant, That Sunday is a thriller which was selected as one of the short films for the Cannes film festival in 2014. The movie focuses on a wife and her sick husband who stumbles upon her dark, well-kept secret.
Kamera revolves around the life of a slum kid who stumbles upon a camera one day. Directed by Nijo Jonson, the film underscores how day-to-day survival leaves little time for people in dire straits to be able to devote time to anything else, and how this doesn't mean that their dreams and aspirations are any less precious.
What happens when two violent bandits cross paths with a corrupt police officer? Director Amit Kumar gives you the answer in this gory short film, where no one is as they seem to be. The film features Irrfan Khan and Nawazuddin Siddiqui.
9. That Day After Everyday
Directed by Anurag Kashyap, That Day After Everyday, featuring Radhika Apte and Sandhya Mridul, revolves around three timid women who are eve-teased by some roadside goons everyday. The film wraps up in a quintessential Anurag Kashyap ending, complete with an action sequence.
An author plagued by writer's block finds his inspiration in the housing society's helper and garbage collector, Khalil Miyan. He invites Khalil Miyan over to his house one fine evening. The film is directed by Abhishek Chatterjee.
The story focuses on 10-year-old Jamal from Pakistan who ends up crossing the border to India while trying to fetch his cricket ball. He ends up hiding in a nearby Indian village where he finds shelter in the house of a devout Hindu Brahmin. Directed by Ashvin Kumar, Little Terrorist was nominated for the Academy Awards.
Directed by Sujoy Ghosh, Ahalya is a Bengali short film featuring Radhika Apte and Soumitra Chatterjee. A policeman comes to the house of an elderly artist to investigate the case of a missing person called Arjun. He meets the artist's young and beautiful wife, Ahalya and things take an unexpected turn.
Head Constable Tamble is not having the best of days -- from his personal to his work life, nothing seems to be going his way. On top of that he has been given night duty during Ganpati Visarjan.
Amidst all the chaos that surrounds him, something snaps. Taandav is directed by Devashish Makhija and features Manoj Bajpai in the lead role.
Directed by Kaushal Oza, Afterglow features Anahita Overoi and Sohrab Ardeshir. The film tells the story of Meher who is still coming to terms with her husband Minocher's death. On his tenth death anniversary, people drop by to express their sympathies.
Directed by Ramachandra Gaonkar, Selfie is the story of every common man and how we let others' perspective affect us.