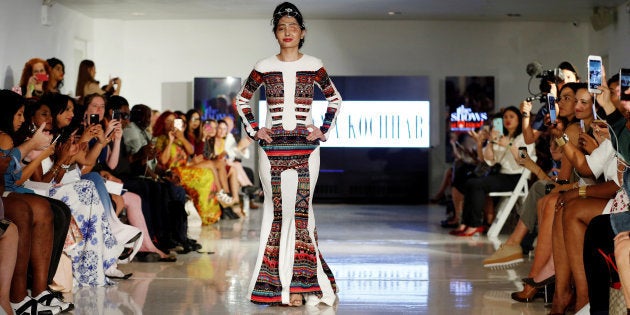 Nineteen-year-old acid attack survivor Reshma Banoo Qureshi was nervous before entering the runway of the New York Fashion Week. But, when she finally walked on it, she stole the show with her empowering message of courage and diversity in beauty.
"I want to tell the world -- do not see us in a weak light and see that even we can go out and do things," the teenager told AFP. "People have a tendency to look at acid attack survivors from one perspective and I don't want them to look at them like that anymore."
As Qureshi presented Indian designer Archana Kochhar's collection, dressed in a floor-length white gown with embroidered applique panels, she was greeted with loud claps and cheers.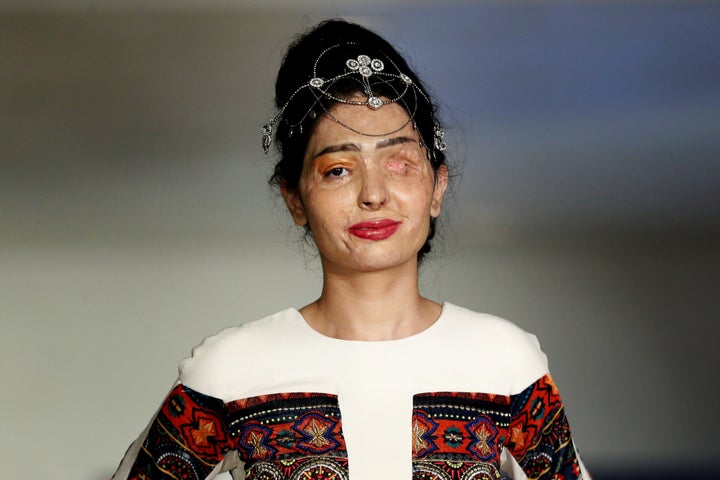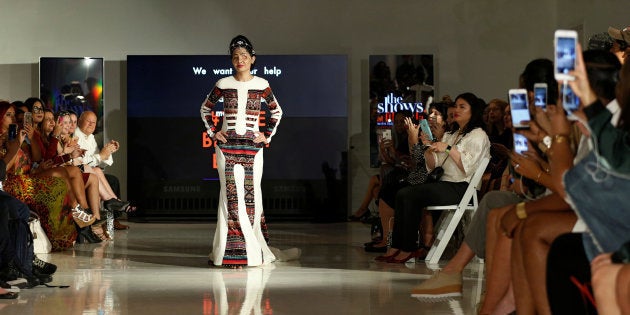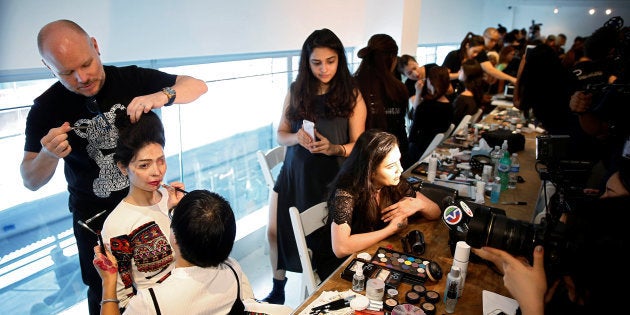 Qureshi was 17 when her sister's estranged husband and two other men threw acid on her face during a visit to Allahabad. She was on her way to give an exam. The attack left her in pain, scarring her face and body and resulting in the loss of sight in one eye.
She struggled with the physical and emotional aftermath of the attack for a few years, before choosing to speak out about acid attack victims. She joined the NGO Make Love Not Scars, becoming the face of their online campaign to end the sale of acid in India. In 2015, she made headlines for a viral makeup tutorial video that highlighted how acid was as easily available as lipsticks in the country.
"I never thought in my wildest dreams that something like this would happen to me," Qureshi, who is on her first visit outside India, told AP in an interview, "and that I would be coming to such a big place to walk on such a big stage."
Through her participation, Qureshi also hopes to further the movement to restrict the sale of acid in India, where hundreds of acid attacks continue to take place despite a 2013 Supreme Court order to regulate its over-the-counter availability. On the day of her show, an Indian court sentenced a man to death for throwing acid on his 23-year-old neighbour, an attack that eventually killed her.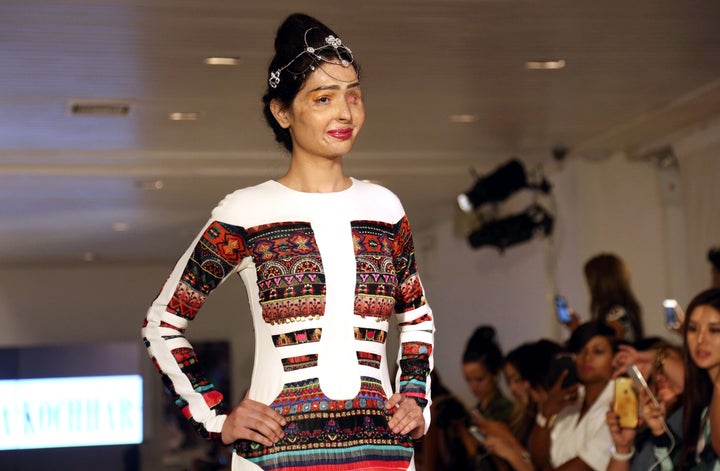 Watch her inspiring walk in this video.