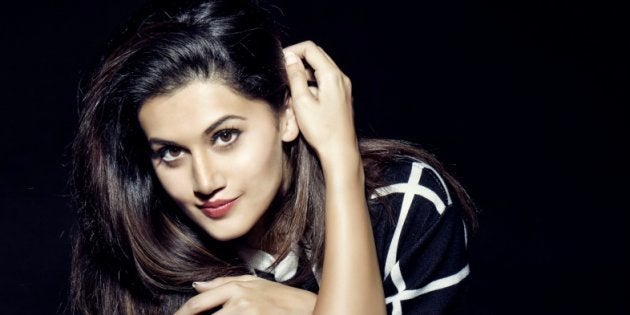 With less than a fortnight to go for the release of her third Hindi film, Pink, Taapsee Pannu is already exhausted as she gets on a call for yet another interview. When I ask how many journalists she's already spoken to that day, she laughs and says, "Oh, I don't know. Don't even ask."
Directed by Bengali filmmaker Aniruddha Roy Chowdhury, who helmed the National-Award-winning Antaheen (2009), Pink is probably the meatiest role the actress — who has been prolific in the Telugu and Tamil film industries for the past six years — has gotten in a Bollywood film thus far. She, along with Kirti Kulhari (Shaitan) and debutant Andrea Tariang (Shillong-based musician Ruddy Wallang's daughter), plays one of three young women who, paradoxically, face assault charges after being molested by a group of strange men. The courtroom drama-thriller also stars Amitabh Bachchan as their lawyer.
However, the 29-year-old actress jumped at the chance to do this role even before she knew that the 73-year-old star would be a part of it. "He's the bonus," she says. "When I signed on, I didn't even know he would be part of the film. But even so, for me the role was the most important thing. It was like playing myself, barring the one incident."
Having grown up and lived most of her life in Delhi, Taapsee connected deeply with the subject of the film. The capital is, of course, notorious for its reputation as a city where sexual harassment and violence are part of an everyday reality — a reality that significantly affects the life of every woman who lives there. She recalls the list of rules she had to live by — "It's fed into our system, as normal as walking or talking," she says — as though she's mugged them up the way people learn the periodic table.
Our society always focuses on telling daughters what they can't do rather than telling sons what they shouldn't be doing
"No going out alone after sunset; don't travel alone; always share details of people travelling with you; absolutely no night-stays at any friend's place ever; no entering dingy lanes; no going clubbing because anybody could spike your drink," she rattles them off in one breath. "I can count on my fingertips, the number of times I went to a nightclub during my school and college life."
What about the few times she did go clubbing, then? "Well, I'd have to coax and emotionally blackmail them [her parents] into allowing me to go in the first place," she says. "And then after a certain point I'd get calls every 10 minutes."
The paranoia wasn't unfounded. She recalls an incident that took place when she was in school, on the occasion of Guru Nanak Jayanti. "There's this lane leading up to a gurudwara which is always decorated and has lots of free food-stalls. I remember walking around with a friend, going from stall to stall, and getting this nagging feeling that someone was going to try something there, because the whole street was crowded."
She walked with one hand behind her back, her senses on high alert, ready to grab anyone who tried to take advantage of the situation. Sure enough, at one point, she felt a hand on her back. "I immediately caught it, twisted it hard, and moved ahead quickly without looking back," she says. "I didn't have the courage to look that person in the eye because I didn't know what he might have done if I'd seen him. That's the kind of fear I lived with for a long time."
For Pink, Taapsee was told to draw from the wellspring of anger she felt about such incidents but deliver a performance that's more internal and paralysed by fear, yet confident. "The truth is that you always think, 'This is how I would react in such a situation' and then it happens and sometimes you react in a completely different manner," she says. "I was told to control my reactions and display confidence through my eyes rather than my body language and tone."
She hopes the film helps further the idea that simply curbing women's freedoms in the name of prevention isn't a solution. "Our society always focuses on telling daughters what they can't do rather than telling sons what they shouldn't be doing," she says. "We've always been taught to avoid a situation, rather than reporting it or confronting it. Obviously, I don't agree with it. Unfortunately, there are countless things like this that need to change in our society."
Pink releases in theatres on September 16.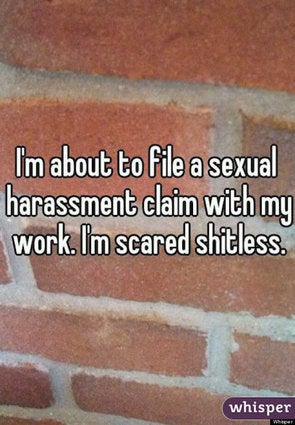 Women Who Reported Sexual Harassment