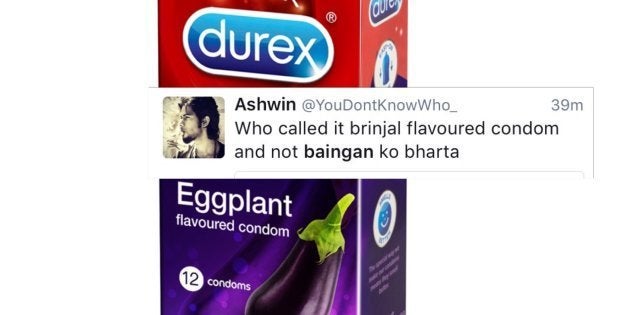 (Update: Turns out that Durex is not actually bringing out brinjal flavoured condom. According to the Mirror, this was just a publicity stunt to promote safe-sex among younger folks. The stunt was Durex's way of campaigning for the emoji. Well, at least it gave us a few laughs.)
Flavoured, glow-in-the-dark, ringed, ribbed, dotted... you get the drift. Innovation is always the key and, on Monday, showing some out-of-the-box thinking, global condom manufacturer Durex launched an unusually flavoured condom in its "new savoury condom range". Yes, you can now get an eggplant -- or as we Indians call it, brinjal or baingan -- flavoured condom.
The condom manufacturer posted about it on Twitter.
And in no time, our Twitter junta started making baingan ka bharta jokes over and over again.
.@durex hi guys, just a quick one. How have you prepared and cooked the aubergine? Thanks.

— Josh Barrie (@joshbythesea) September 5, 2016
Baingan flavoured condoms so good girls can remember mummy and stop the blowjob right there.

— NumbYaar (@NumbYaar) September 5, 2016
Looks like Durex has won today's Twitter. Had to happen with Baingan flavored condoms. Butter Chicken and Kurkuri Bhindi up next for sure.

— Subhash Pais (@Subhash_ati9) September 5, 2016
Complain toh aise jar rahe ho abt baingan flavor like roz you get laid

— Shama (@Smhing_) September 5, 2016
Well, one Twitter user has run a poll too.