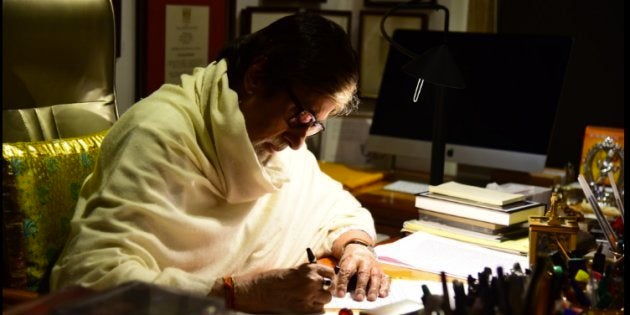 Amitabh Bachchan has penned a moving letter to his granddaughters Aradhya Bachchan, born to Abhishek and Aishwarya, and Navya Naveli Nanda, daughter of Shweta and Nikhil Nanda.
In the letter, the 73-year-old actor writes about the difficulties both the girls will face despite their family legacies and how they must rise above them by making informed choices.
Progressive, empowering, and deeply heartfelt, the letter is bound to resonate with young women all over the country, especially at a time when gender inequality, violence against women, and a culture of patriarchy are still widely prevalent in our country.
Bachchan ends the note by saying that as the next generation of women, it's up to them to challenge and change the staid notions that society will impose on them, and that he'll be 'honoured' to be known as 'Aradhya and Navya's' grandfather' than be remembered just as Amitabh Bachchan.
You both carry a very valuable legacy on your tender shoulders - Aaradhya, the legacy of yourpardadaji , Dr Harivansh Rai Bachchan...and Navya, the legacy of your pardadaji , Shri H P Nanda....

Both your pardadaji ' s gave your present surnames celebrated fame, dignity and recognition !

Both of you may be a Nanda or a Bachchan, but you are also girls...women !

And because you are women people will force their thinking, their boundaries on you.

They will tell you how to dress, how to behave, who you can meet and where you can go.

Don't live in the shadows of people's judgement. Make your own choices in the light of your own wisdom.

Don't let anyone make you believe that the length of your skirt is a measure of your character.

Don't let anyone's opinion of who you should be friends with, dictate who you will be friends with.

Don't get married for any other reason other than you want to get married.

People will talk. They shall say some terrible things. But that doesn't mean you have to listen to everyone. Never ever worry about - log kya kahenge

At the end of the day, you are the only one who will face the consequences of your actions, so don't let other people make your decisions for you.

Navya - the privilege your name, your surname offers you, will not protect you from the difficulties you will face because you 're a woman.

Aaradhya - by the time you see and understand this, I may well not be around. But I think what I am saying today shall still be relevant.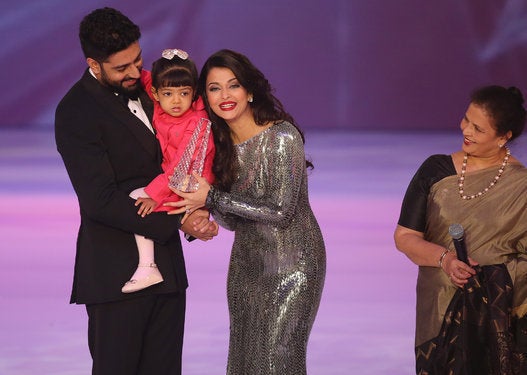 Bollywood's Power Couple — Abhishek Bachchan & Aishwarya Rai