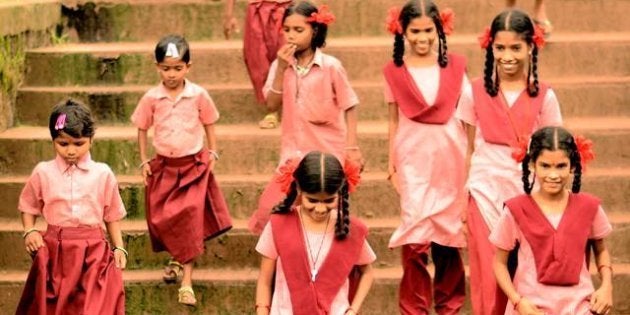 It all began when athletes Shriyans Bhandari and Ramesh Dhami realised that they discard four to five pairs of shoes every year. Bhandari, who has a degree in Management Studies and Dhami, a national-level athlete from Uttarakhand with no formal education, decided to address a problem that Bhandari says has "largely been ignored" -- the fact that far too many Indians lack footwear.
Speaking to HuffPost India, Bhandari says, "It is an issue that has has largely been ignored. Shoes are a basic necessity. Living barefoot leads to a lot of diseases. That's how we came up with the idea for Greensole."
As their website mentions, every year there are 35,00,00,000 pairs of shoes discarded all over the world. On the other hand "15 billion people are infected by diseases that could be prevented by wearing footwear." So, their simple idea is to procure discarded shoes and then recycle and donate them to the needy.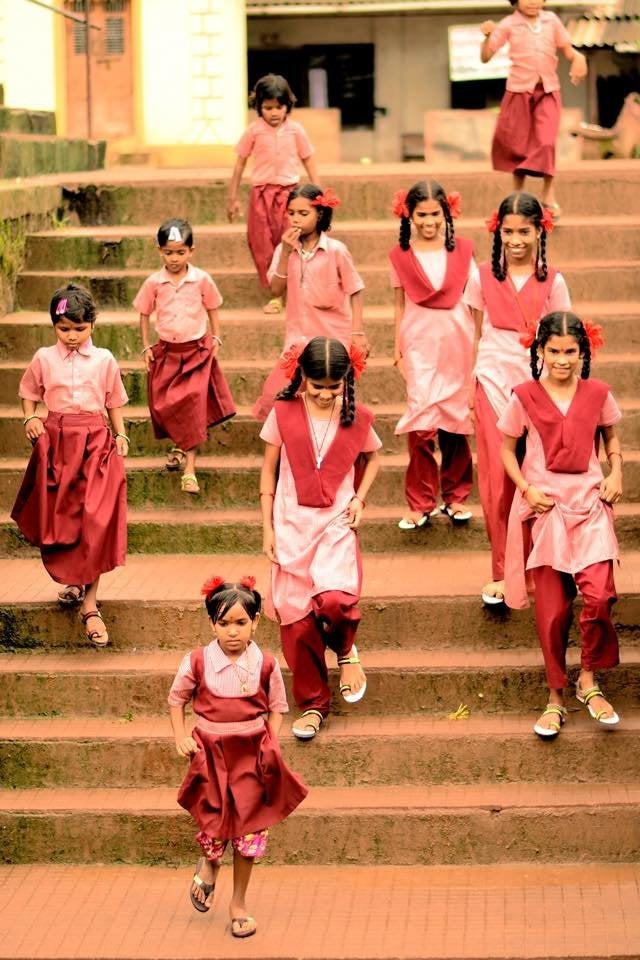 Bhandari says that the entire process of dismantling a discarded pair and refurbishing into a fresh one takes one person somewhere around 25 minutes to half hour. But since it is not just one person doing the recycling, the process takes only a couple of minutes. So far, they have recycled and donated around 10,000 pairs of footwear.
They are primarily targeting impoverished school children who cannot even afford a pair to go to school. "Some of them have never even used shoes in their life. So, at times, when we give them new shoes, they take a bit of time to getting used to," says Bhandari. "The most common reaction is to wrap the shoes up and put them back in the bag because they do not want to spoil them. We have to then make them wear it."
Greensole was set up two years ago and has effectively been functioning for a little over a year. Their team comprises ten people along with a number of helpers and volunteers. A team of surveyors, along with a couple of NGOs help them in identifying those who should receive the shoes.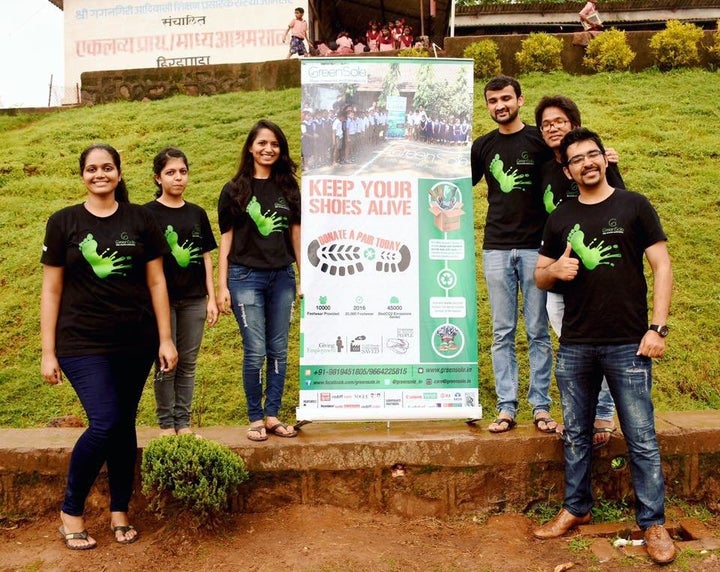 "We are also being helped by Ram Fashion Exports, who have not only helped us in manufacturing but are also our strategic partners and are helping us with scaling," Bhandari adds.
In the process, Greensole is also doing its bit for the environment. As their website mentions, "Manufacturing a pair of shoes involves a total of assembling up to 65 discrete parts in 360 steps, which generates 30 lbs (13 kg) of emissions; equivalent to leaving a 100-watt bulb burning for a week." Greensole recycles the shoes that would otherwise have filled up landfills.
"We want to put footwear on every feet," Bhandari says, explaining his long-term vision. "We also want to set up cottage industries that would locally manufacture shoes at a minimum cost."
It makes him happy when people pitch in to help. "There are various ways to support us," he says. "One can donate shoes that they don't need or even buy from us. We have already received a ton of footwear and it is helping."
You can read more about Greensole and donate to their cause here.