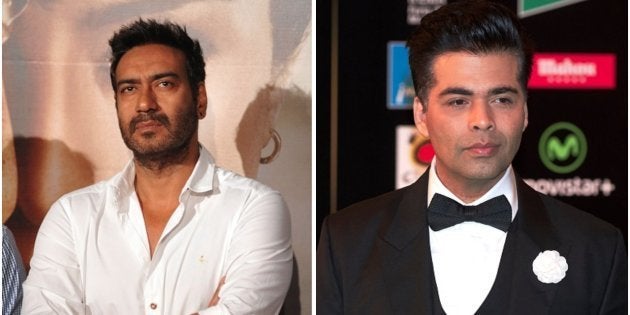 The impending box office clash between Ajay Devgn's Shivaay and Karan Johar's Ae Dil Hai Mushkil, both of which are set for a Diwali release, has taken a dramatic turn.
On Thursday night at about 10 pm, Ajay Devgn released a taped conversation between Shivaay's producer Kumar Mangat and Kamaal R Khan, who is known to give his 'verdict' on Bollywood films through his Twitter account and a review on his YouTube channel.
In the recording, Mangat confronts KRK about the negative tweets he's been sending out against Shivaay. KRK had recently called the upcoming film 'Himmatwala 2', a dig at one of Ajay Devgn's biggest flops. Mangat tells KRK impatiently that he shouldn't be saying such things and that there's no need to praise Karan Johar so much.
To this, KRK responds by saying that he needs to praise Johar and his film because the director-producer has paid him Rs 25 lacs. Mangat responds by saying that even he's willing to cough up the same amount provided KRK stops posting nasty tweets about Shivaay.
Take a moment for that to sink in.
Here's the full statement which was later released by Devgn.
"I have been a part of the Indian film industry for the past 25 years and have been associated with over 100 films. My father was a professional action director and I have an emotional connection with this industry.
It therefore pains me to see that people like Kamaal R Khan are holding the film industry to ransom by spreading negativity about films to extort money from producers.
It is very sad that people from our own industry are supporting such elements and spoiling the ethos of the film industry.
I would strongly demand that this be thoroughly investigated by competent authorities to clarify if Karan Johar was indeed involved in this."
There was no official word from Johar about the claims made by KRK, who wasted no time in bragging about his influence within the industry.
However, in the next tweet, KRK himself denied getting any money from Johar.
As reported by The Indian Express, Devgn's publicists also shared screenshots of KRK's tweets where he's seen praising Shivaay but soon changes his stance by choosing to say glowing things about Ae Dil Hai Mushkil and dissing Shivaay.
HuffPost India has reached out to Johar for a comment but is yet to receive one.
You can hear the full conversation here.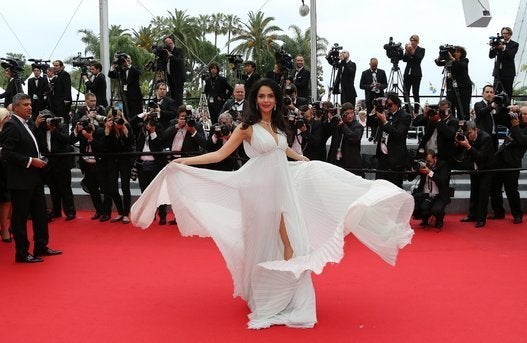 Bollywood Celebrities At Cannes Film Festival