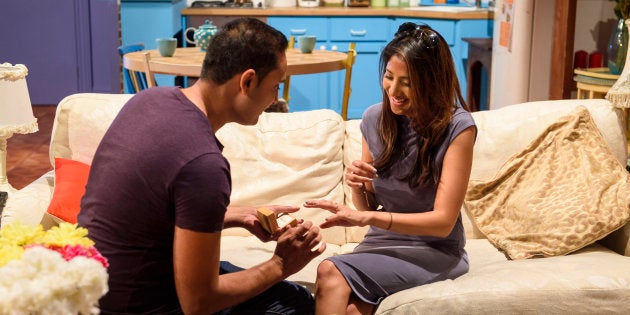 A Indian couple obsessed with the hit American sitcom, Friends, found the most apt setting for their engagement -- the set of Monica and Chandler's apartment.
When London-based Krunal Desai discovered that the American channel, Comedy Central, was hosting a FriendsFest in his city, he decided to propose to his girlfriend Radha Patel at one of the sets from the show created for the festival.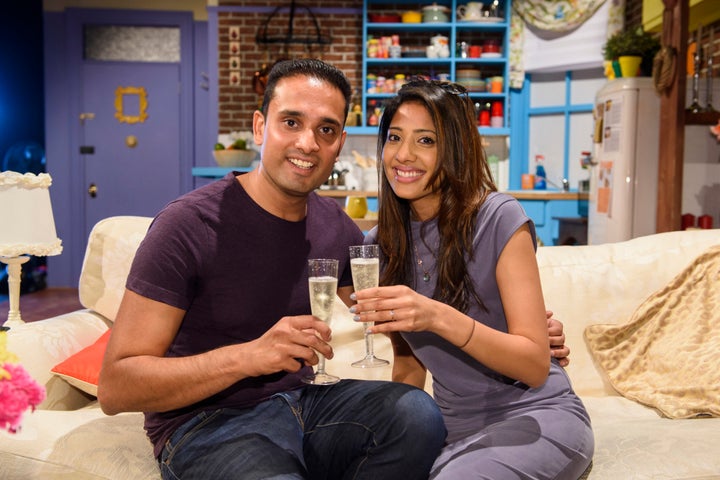 While they were engaged in Monica and Chandler's apartment, the couple, who have dated on and off for 11 years, have been often been compared to Ross and Rachel by their real-life friends. "We both absolutely love Friends, and Radha can't go to sleep without watching the show," Desai said. "We even had a short break in our relationship, leading people to call us the real life Ross and Rachel."
Desai decided to recreate Monica and Chandler's famously long-drawn proposal from the series. The FriendsFest organisers helped retain an element of surprise by keeping the sets empty when the couple was visiting, and asking Desai and Patel to pose for a photo shoot. Desai then got down on one knee and popped the question.
"As Phoebe would say, he's my lobster!" Patel said later.