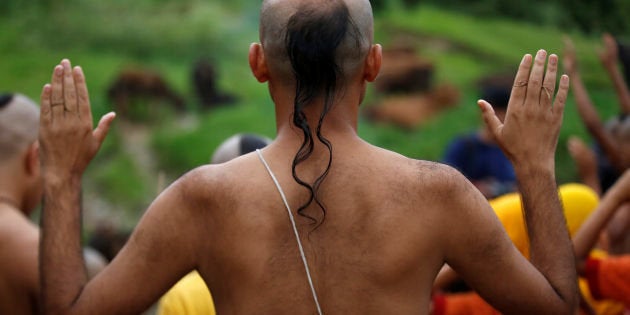 The Janai Purnima, or sacred thread festival, is an important moment in the year for Hindus in Kathmandu, Nepal.
Hindu devotees in the region have a tradition of wearing a sacred thread, known as a Janai. The cotton cord is worn diagonally across the torso.
On August 18, Hindu priests gathered at the Pashupatinath temple in Kathmandu to cleanse themselves during ritual baths and to change their Janai.
Elsewhere in Kathmandu Valley, lay people took dips in holy ponds and lakes and received Rakshya Bandhan threads from Hindu priests. The yellow threads are tied around the wrists and are a symbol of protection.
Scroll down to see images from this sacred festival.