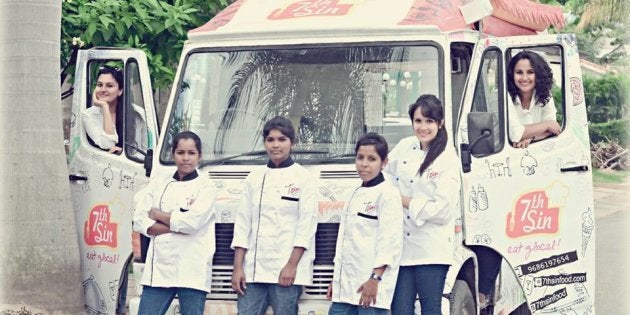 Archana Singh has been living in Bengaluru for 12 years. Seeing the city's traffic woes she came up with the excellent idea of setting up a food truck. Speaking to HuffPost India, she said, "The traffic has just gotten worse in Bengaluru. To venture out has become so tough. So, I thought why not get the food to the people?"
"I wanted to do something in the food business and did not want to open an restaurant because of the high risks involved," she explained. "In case of a restaurant, if the location does not work then it is a dead business. So, I thought a food truck would be a better idea."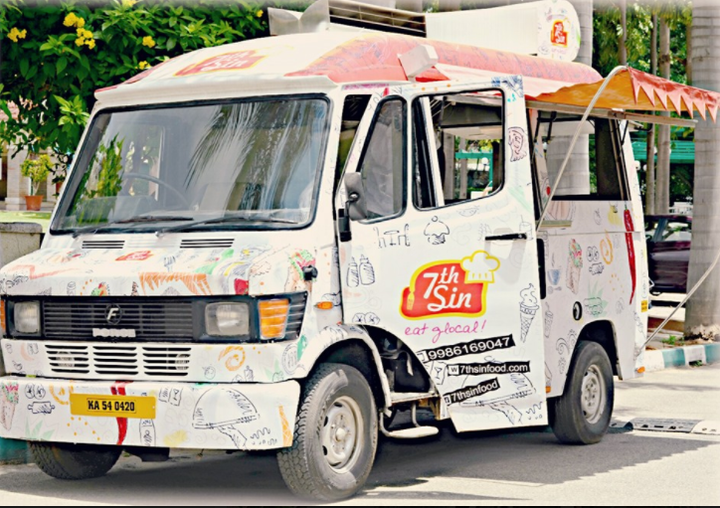 It took Singh 5 months to set everything up and open shop. The people working there are mostly from an underprivileged background. Singh also runs a bistro at the Hindustan Unilever office in Bengaluru and the employees at the food truck have been trained in the main kitchen there. "Our employees have undergone intensive training with the chef," she said. "From cooking and cleaning, to running the food truck, they have been trained in every aspect."
But what makes 7th Sin truly special is that it is Asia's first all-women food truck. When asked about her women only policy, Singh replied, "I have worked all my life and have realised that women should be independent and not only the educated ones. Even the ones who are illiterate, to the ones with basic education, it is important that women work. The girls I have hired have either basic education or at least a particular skill. There are young moms in the team and we have trained them and provided them with an opportunity."
Currently, there are six women running the truck.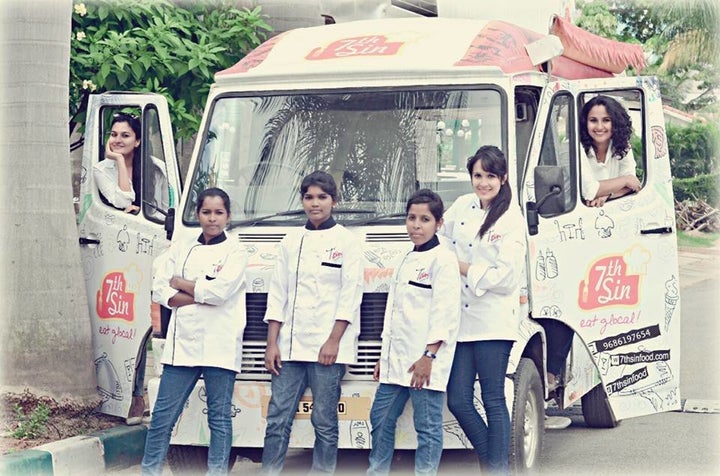 Besides employing women, 7th Sin is also serving up delicious fare. The menu changes from day to day, and on offer are dishes such as biryani from Indonesia and Sri Lanka, chicken tikka pasta, quesadilla with chettinad sides and malai veggie risotto. In addition to these eclectic fusion preparations, also available are garden-variety sandwiches and burritos.
In the first few days of operations, 7th Sin has parked itself at tech parks or near colleges. According to Singh's Facebook announcement, once a week, they also plan to distribute "free food outside temples, churches, mosques and other houses of worship." Singh's goal is to feed 150-200 people in a day.