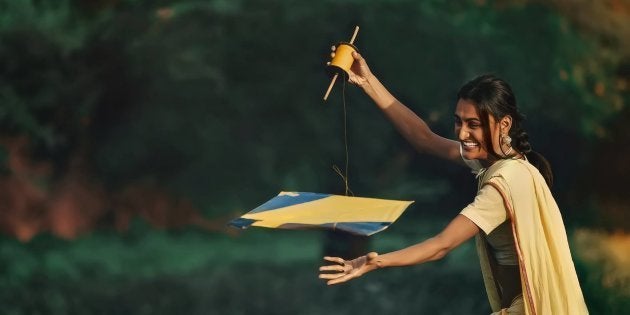 Why exactly is dark complexion a problem? Bothered by this simple question and by Indian society's obsession with fair skin colour, filmmaker and photographer Arjun Kamath decided to address the issue head-on in his latest photo series, titled Colour of Our Skin.
Kamath has created a photo story with actors portraying characters that tell the story of Ranika, a dark complexioned girl whose parents are unable to find a suitable match for her. This is because parents of prospective grooms reject and even insult her on account of her dark complexion. This sad story repeats itself until the girl meets someone who suffers from the same issues as she does. The story unfolds over 37 photos that look like they are shots from an ongoing play. There is accompanying text that tells Ranika's story.
Kamath has already worked in this genre -- which feels like a blend of photography, theatre and folk story telling -- having created two earlier photo stories, Coming Out, which is about two women in love, and Avani, that looks at a mother's fight to give birth to and keep her baby girl.
Speaking to HuffPost India, he said, "When I embark on a new project, I work on something I care about and things that happen around me. What's happening is not always fair and is not always comfortable. And since as an artist my work of art should have some meaning and not only pretty visuals, I take up social issues like these."
"Art is one of the best ways to address a lot of these problems," he added. "If I create something through art, it appeals to a lot of people and opens a lot of eyes. I got a lot of requests from people who wanted me to work on body shaming. And as soon as I had the concept for 'Colour of Our Skin,' I started to work on it."
"When you talk about issues...its like people were waiting for someone to address these issues," he explained. "The aim of this project is not for immediate effect but to create awareness. When a lot of people agree, victims get the confidence. The impact of something like 'Colour of Our Skin' is that it is supporting a community when nobody is talking about it."