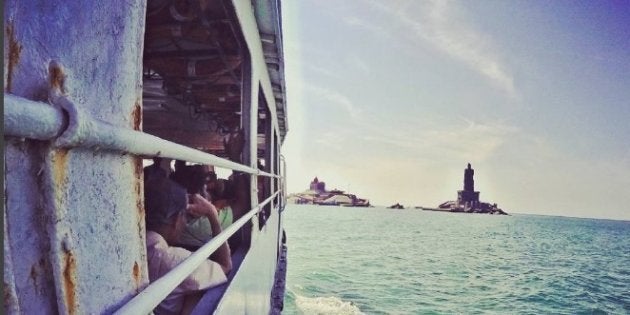 A crowd-sourced photography project on Instagram is an ode to Indian train journeys, with its images and videos of scenes inside and outside the train.
"The Window Seat Project is all about travelling in trains and asking people what kind of India do they see when they look out from the window seat," filmmaker and the account's founder Shanu Babar said.
The result is a melange of images comprising crisscrossing train tracks, diverse set of travellers, bustling stations, railway crossings, and train food and snacks. There is also an illuminating juxtaposition between the sweeping landscapes being traversed by the trains and the cramped spaces inside the carriages as evoked by images of crowded seats and feet dangling from the upper berths.
Babar initiated the project in 2015 as part of his postgraduate dissertation at the Symbiosis Institute of Communication in Pune. Babar, along with four friends, travelled across the western coast, the Deccan region and southern India to shoot a travelogue. They began uploading 10-15 second snippets of their journey on Instagram and Facebook. Later, he began crowd-sourcing photographs of other travellers using the #WindowSeatProject, and now receives photos from all over the country.
"I hoped to capture the changing landscapes, terrain and weather along with the changing responses of the people, all the while maintaining a continuous thread of what India is," Babar said. "And if there is one thing that connects the whole of India in one thread, it is the trains."