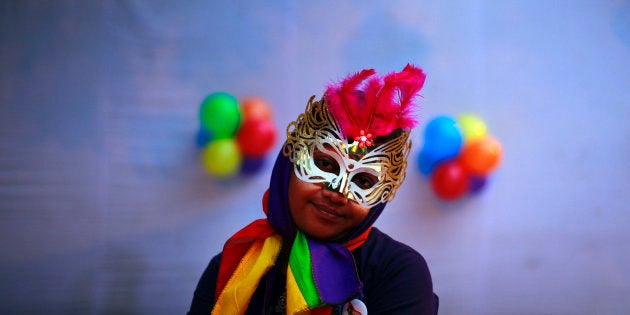 India can be a difficult place for those who do not prescribe to society's norms. From being refused flats on rent to discrimination at the work place, life can be a constant struggle. The Indian LGBT community bears the brunt of society's harsh and regressive attitudes, negotiating life one discrimination at a time. Theirs is a life one cannot even begin to fathom.
Quora users asked "What is it like to be a lesbian in India?" Sadly, the answers confirm some of our worst fears. One thing that is common to all the answers is the fear of rejection, something that no one should have to endure.
User Anamika Pareek says that since they are not accepted in the society, life becomes very difficult and revolves around "pretending and hiding". Living in constant fear is something that one ever gets used to. Pareek mentions that her roommate is not aware of her sexual orientation and adds that if they do not hide, society will hate them.
The reason we have to hide and pretend all the time is that society will hate us. The only reason we live in depression most of the times and have suicidal thoughts are that we can't tell anyone and not everyone is courageous to come out and face the trouble.

The other day my gf wanted to kiss me. I told her to wait for like years till we start living together because if anyone see us, we will be in jail. Though I consoled her, but here "living together" looks like a distant dream when my parents are worried about getting me married (obviously with a boy). They have no clue about anything.
An anonymous user pointed out that discrimination against LGBT people is prevalent not only in India but in every part of the world. She adds that a lot of the problems stem from families' refusal to accept LGBT members.
If it is in India, it can get even tougher as family support will be impossible. Call it respect or just not to get insulted in the society or whatever it may be. Although there may be people who are into it, most of the cases will be hidden from the family and they just try to "fall in love" with some guy. Which does not happen just like that.

I have personally seen a couple of women who have been into depression because they are now almost 30 and there is pressure from family to get married. A lot of pressure! And they are trying to date 30 guys a month to try and fall in love with a guy as soon as possible. Although its supposedly a little easier for women who are lesbians to be bisexuals.. it does not work like that easily.
But she also narrated the unbelievably uplifting story of two women that fills one with some hope.
Another anonymous user narrated her own experience of coming out to her parents. Needless to say, it was a bold move and one that yielded some very unexpected and positive results.
We, with the help of our friends arranged a small Graduation party and we invited our parents there. We made a video about our relationship and that how we are just like any other heterosexual person. We played that video on that day. Our parents were shocked. Nobody moved! Their faces expressionless. It was the calm before the storm.

My mother slapped me. My father didn't say a word. My partners parents left the room. I tried to explain them everything. Then, when I was about to cry, my father came to me and hugged me tightly. That was the only response I needed. That was it!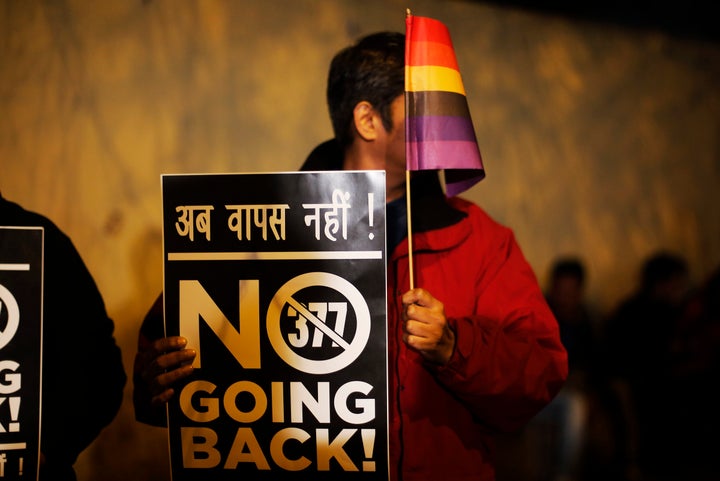 User Madhavi Potte mentions that finding the love of your life in India is not an easy task because people are scared to come out of the closet as there is no support whatsoever.
It is never easy to be gay or bi in India or anywhere but in India it is more difficult because here we won't get any support from family, not all friends and society at all.
Well let's divide you into three categories first of all. The poor, middle-class and rich lesbians. The first class doesn't exist, it's a myth. Poor girls do not have time to worry about their sexuality. They much rather worry about food, shelter and clothing. Then the middle class lesbians, well these poor bunch just remain single feminists for the majority of their lifetime. If they do get lucky enough to find someone, they have to run away from there homes and be estranged from there families for the rest of there lives. Or else get emotionally blackmailed and one way guilt trip into an arranged marriage. If you are rich and lesbian, I am not saying it will be easier. But you can still probably go and live in the US.
An anonymous user narrated her journey of coming out of the closet. It was never easy.
There were a lot of confusions when I was growing up. The desire to be like the rest of my friends made me question my feelings. I convinced myself that I can also like boys if I tried.
But things became better for her over time.
College got over. She took a job in a different city and I moved to another city for higher studies. Till this time no one knew that I am a lesbian. The new city made me a stronger person. I gained confidence in myself and finally I learned to accept myself for who I am. I came out to my friends and family. Luckily for me, most of them accepted me. Mom was upset but we are still on good terms.

It feels so good to be out. I am one of the luckiest few who has wonderful friends who accepted me the way I am. In fact, after coming out it has been more fun hanging out with my guy friends and checking out girls together.
She does mention that the current generation is much more "LGBT friendly".
Another anonymous user answered saying that although her parents are fairly progressive, they might react negatively if she discloses her sexual orientation to them as this would be something new for them to handle.
I had fear of 3 things:

Being alone (because I knew no lesbians around me )

Family and Friends (even though I have pretty cool parents and friends but something like this is new for all and I don't know how they might react)

Myself (I was not ready to accept it, it is still hard