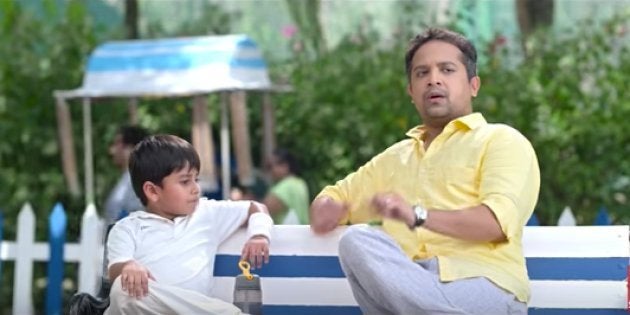 Growing up, you never discussed sex with parents. When you asked them what the condom or sanitary pad advertisements on TV were trying to sell, you would get awkward and vague replies about 'medicines'. There was no sex education in schools either -- there still isn't in most Indian schools -- so you ended up listening to half-baked ideas about sex from the older boys and girls, that was all about titillation, not education.
Thankfully, attitudes are changing, in part because children are attaining puberty at younger ages. Many parents in India now appreciate that sex education for children is a good idea, though that still doesn't make talking to them about the birds and the bees any less awkward or difficult.
Some good folks have been working on making parents' job a little easier. First and foremost, they are trying to take the taboo out of sex education by making it a part of the public discourse. Then, they are trying to make basic sex education easily accessible to kids, and also enhancing its scope beyond just the science of sex and sexuality.
As filmmaker and writer Paromita Vohra told HuffPost India, "It is very important to use the term 'comprehensive sex education' and not simply sex education. When we say sex education we don't only talk about sex and sex and sex. Of course, it is important to have the basic knowledge but one very big component of sex education is consent. So, it is not only 'sex' education, it is also a culture education. It has to be a conversation about gender and consent. This is probably the first generation that has been able to have sex so openly and yet with a baggage of silence."
Here are some resources that parents can use to teach their children about sex education.
1. Sex Chat with Pappu and Papa
The first episode of 'Sex Chat With Pappu and Papa', YFilms' five-part web series on sex and sexuality, opens with Pappu asking his father what masturbation means. So, right away, you know that this web series means business. The other episodes in the series talk about pregnancy, condoms, and periods. The fifth one will discuss homosexuality.
The series is a perfect way to start the conversation with your kids.
2. 'Main Aur Meri Body' by Agents of Ishq
According to their website, Agents of Ishq is a "multi-media project about sex, love and desire". They make video, images and podcasts about sex and sexuality. Paromita Vohra, who runs Agents of Ishq, told HuffPost India that they do not frame their work as sex education. "We all want to be progressive, obviously, but it is mere conditioning that we find it difficult to talk about sex to our kids," she said. "We, at Agents of Ishq, keep that in mind. 'Main Aur Meri Body' is the only sex education film in India with no gender binary. It is all done in a very humorous way and is not awkward to parents and kids. People can watch it and laugh together, that eases it out. Lot of teachers are also using the film in class."
Using humour, the film talks about everything related to the body in a way that is educational for both children and adults.
Introduce your children to the website or buy them the Menstrupedia Comic. As is evident from the name and as their website mentions, "Menstrupedia is a friendly guide to periods which helps girls and women to stay healthy and active during their periods." Founder Aditi Gupta and co-founders Tuhin Paul and Rajat Mittal, along with a team of medical advisor, editor and marketing specialist make sure that the information that goes up on Menstrupedia is helpful, entertaining and also works towards doing away with the taboo associated with periods.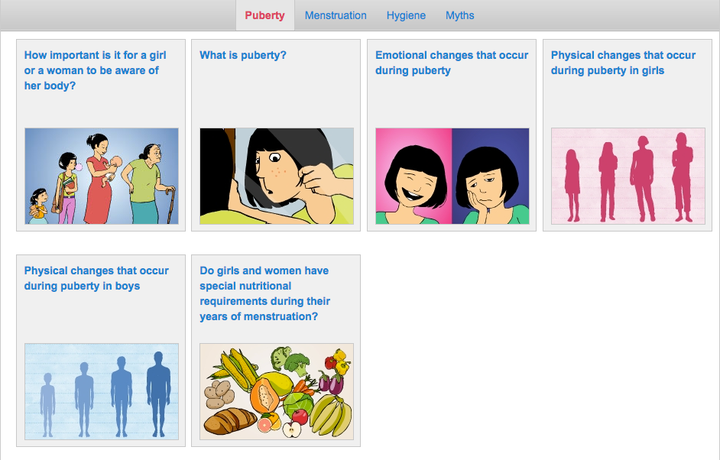 The Yellow Book is the third in a series of books on sex education. The first, titled The Red Book, is aimed at children aged 10-14 years and talks about the bodily changes they go through. The Blue Book is meant for children aged 15 years or above, while The Yellow Book is for parents, teachers and adults who want to talk about sex and sexuality to children.