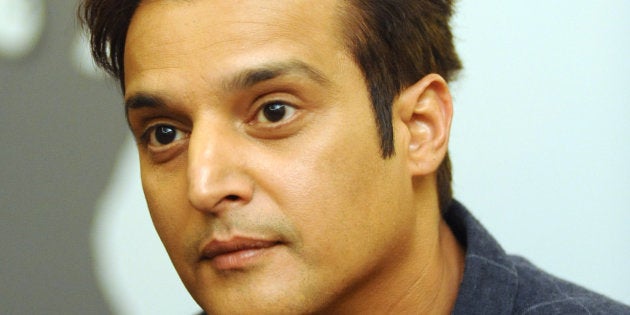 An Empire Magazine article (if I remember correctly) once coined a wonderful term to describe your favourite 'that guy/girl' character actors in movies: 27-percenters. This is an umbrella term for those men and women who appear in all kinds of movies, transcending genres and production budgets, and deliver non-showy and incredibly consistent performances, thereby making the film roughly '27% better'.
The tragedy of being a 27-percenter is that there's a good chance your work, although enjoyable, may be either forgotten as soon as the movie ends and/or underappreciated by critics and audiences. But one thing's for sure: these actors will always deliver consistently respectable performances and blend into their characters. Even in bad movies, you're unlikely to find too many faults with their performances.
One of Hindi cinema's better known 27-percenters, Jimmy Sheirgill, gets a meaty role in this week's Happy Bhag Jayegi. Written and directed by Mudassar Aziz, it's a warm, somewhat-silly-but-generally-likeable comedy of errors about a runaway Amritsar bride named Happy (Diana Penty) who finds herself in Pakistan. Thanks to a mix-up, she finds herself in the Lahore home of the well-meaning but uptight Bilal Ahmed (Abhay Deol), a young politician, rather than in the arms of her penniless musician lover Guddu (Ali Fazal).
Sheirgill plays Daman Bagga (more like 'Da Man', amiright?), a local tough-guy-turned-politician, who is engaged to Happy and gets #StoodUpAtTheMandap. He is a man so used to not getting his own hands dirty that he asks one of his men to chase down a bus that's only a few feet away from them, even though stopping it is imperative. He is a man so stiff in his movements that the only song he can dance to at his wedding sangeet, after copious amounts of practice, is 'Yaara O Yaara' (a much-parodied '90s song in which Sunny Deol shows us the extent of his dancing skills). He is a man so secure about his appearance that he wears a pair of cheap, peacock-blue-tinted aviators and somehow manages to make them look cool.
With his trademark wide-eyed-ness, Sheirgill nails a role that he has, to be fair, already played before in Aanand L Rai's Tanu Weds Manu films (Happy Bhag Jayegi is produced by Rai and often comes across as fan-fiction inspired by that little cinematic universe). His comic timing has never been better and it helps him steal a number of scenes from co-stars Deol (who is surprisingly uneven, almost rusty) and Fazal.
This is the 45-year-old's fifth release this year, after Shortcut Safari, Traffic, Shorgul, and Madaari. None of these were received warmly by critics or audiences, but I wouldn't be surprised if Happy Bhag Jayegi is. It has heart, it isn't unnecessarily jingoistic (given the India-Pakistan angle), and has enough genuinely funny moments that make one want to overlook its broader strokes and weaker moments (not to mention an unbearably hammy Piyush Mishra).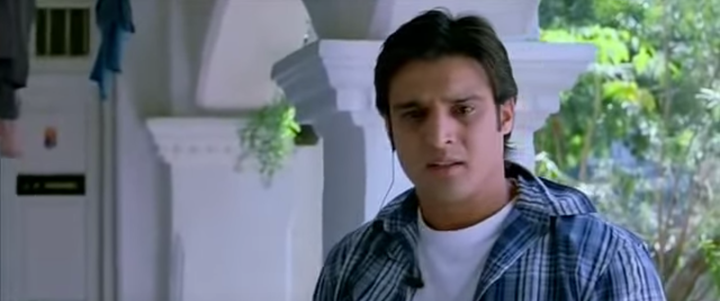 Not that it matters when you look at Sheirgill in isolation, who has built his career on solid supporting roles such as these. It is a trend one could perhaps trace back to Munna Bhai MBBS (2003), in which he played Zaheer, a young man with terminal illness who learns to take life a little less seriously. In the sequel Lagey Raho Munna Bhai (2006), he played Victor D'Souza, a young man caught in crippling debt after making a bad stock market bet who learns the error of his ways. I'm willing to bet that everybody remembers these appearances with crystal clarity, even though they may not associate Sheirgill directly with these movies.
He has that essential everyman quality that many Bollywood male actors, caught up in 'hero' ambitions, seem to lack. Despite being around since the mid '90s, when he made a stellar debut in Gulzar's Maachis (1996), Sheirgill (who spelt his name without the 'i' at the time) has charted a unique course, one in which he happily takes up second fiddle and focuses on getting the 'acting' part reasonably right, rather than the 'being a star' bit.
(Also, damn, does the man not age at all?)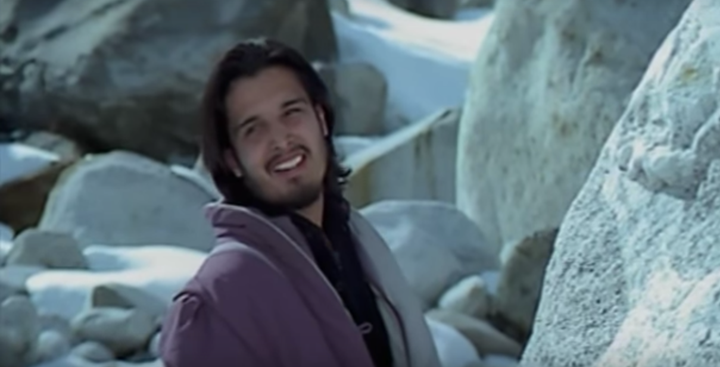 In his third film, Aditya Chopra's Mohabbatein (2000), he played the more mature of three friends, Karan (the other two were played by Uday Chopra and Jugal Hansraj), who, inspired by their enigmatic professor Raj Aryan (Shah Rukh Khan in one of his hammier and therefore more popular turns), falls in love with a woman (Preeti Jhangiani) whose army-enlisted husband may or may not have lost his life in service. Again, a performance no one remembers off-hand, but one that served the movie perfectly.
While it's tempting to think of him as a fresh-faced chocolate boy, especially if you hark back to early films like Mere Yaar Ki Shaadi Hai (2002) and Dil Vil Pyar Vyar (2002), it is important to note that he made a conscious effort to play different roles. In Tigmanshu Dhulia's hilariously titled Charas: A Joint Effort (2004), he played an officer named Dev Anand and made the most of a fairly ridiculous role (he was a Scotland Yard detective — for real). In Shoojit Sircar's underrated war drama Yahaan (2005), he was memorable as Captain Aman, the clean-cut army officer who falls in love with a Kashmiri woman. And so on and so forth, in films like Haasil (2003), Eklavya: The Royal Guard (2007), Dus Kahaaniyan (2007), A Wednesday! (2008), My Name Is Khan (2010), and Special 26 (2013), Sheirgill appeared and delivered largely faultless performances, regardless of the skill of the director or the performances of actors around him.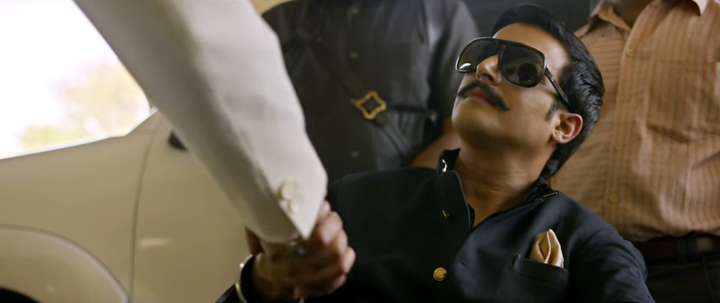 Even when he does get meaty lead roles, as in Dhulia's Sahib Biwi Aur Gangster (2011) and its 2013 sequel, where he played the egomaniacal Raja Aditya Pratap Singh, Sheirgill is remarkably low-key. In a role that lent itself to a fair amount of scenery-chewing, he delivered two admirably understated performances and held his own even against the likes of Irrfan Khan — a frequent co-star — in the sequel.
What he may lack in pure histrionics and range, he makes up in sincerity, and the beauty of it is that he only seems to be getting better with age. We could call him India's answer to John Cusack, although that would be more of a cosmetic comparison. Or we could just appreciate him for who he is and simply enjoy the 27% rise in enjoyment we feel every time we see him in a movie. One day, hopefully, we'll see him in one where he finally gets the girl.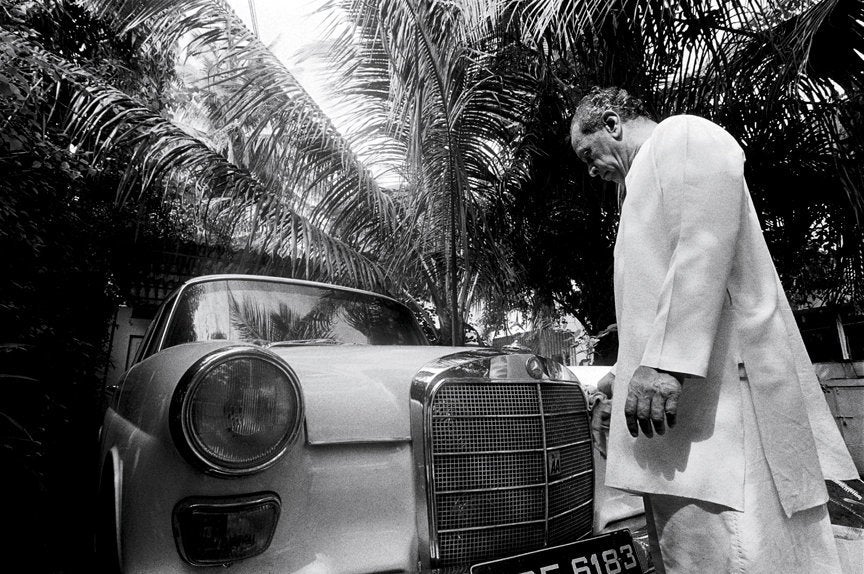 Caught In A Moment: Stunning Black And White Photos Of North India's Music Legends