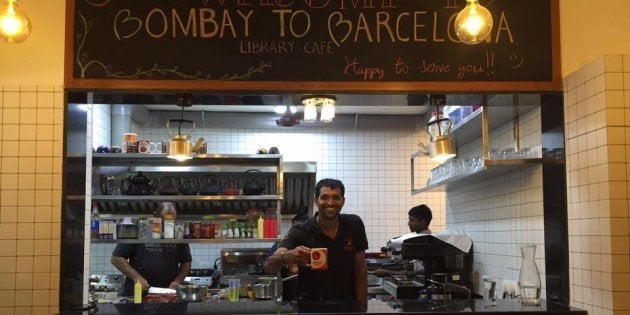 On India's 70th Independence Day, Amin Sheikh opened the doors to the Bombay to Barcelona Library Cafe in Mumbai. It was the culmination of a long-cherished dream for the 36-year-old, who once lived as a homeless child on the streets of Mumbai.
"I wanted to open a café where I could employ street children and provide them with a semblance of childhood," Sheikh said. "It is my personal story, and the connection between Bombay and Barcelona is also through me."
Sheikh ran away from home when he was five to escape beatings from his stepfather and the long hours of work he had to put in as a waiter in a local tea shop. The last straw came when he broke some glasses one day. Afraid of the consequences, Sheikh fled and began living in railway stations. He survived for a few years by begging, working as a coolie, stealing or eating out of the garbage, but also facing considerable sexual and drug abuse. This changed when he was eight, a nun called Sister Seraphin took him and his sister to the NGO Sneha Sadan, an orphanage for street children.
After working as a newspaper boy, in 1998, Sheikh landed a job with adman Eustace Fernandes, working as his driver and man Friday for several years. One year, instead a conventional Christmas present, Sheikh requested Fernandes to send him on a trip to Spain, after having met many of his Spanish friends. In 2004, he travelled to Barcelona, an experience that changed his life and perspective.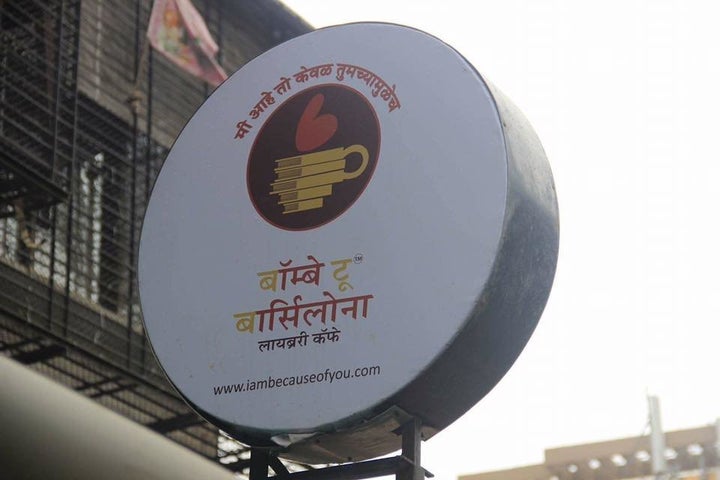 "The first thing that shocked me was that I never saw any child on the streets," Sheikh said. "That surprised me. That made me wonder why things can't be different in India."
His travels led him to start working as a travel guide and start his own car rental service, Sneha Travels, but also sowed the seeds of starting a library cafe. Sheikh saves money to travel to Spain almost every year since his first visit in 2003, making many friends in the country.
Located near the Mumbai international airport, the Bombay to Barcelona Library Cafe lays emphasis on being inclusive and open to people from all walks of life. Sheikh says that every kid will be given a milkshake and a snack here, irrespective of their background. Anyone who can't afford a cup of coffee, can buy a glass of cutting chai outside.
In 2012, he spent 11 months writing and self-publishing his autobiography, Life is Life, I am Because of You. The book was edited and designed with the help of friends, and has now been translated in eight languages and has sold 12,000 copies. Sheikh says he has been selling the book on traffic signals, roads and outside churches to gather enough funds for his cafe.
Sheikh's cafe has been funded with proceeds from his autobiography as well as donations received from friends. The other people working in the cafe with Sheikh are from Sneha Sadan, or those who spent their childhood on the streets like him. All the employees, including Sheikh, will get the same salary. The cafe also has a library comprising books donated by people, with a note on why they recommend the book. It will also be available as a space for exhibitions and performances.
"In our country we have huge contrasts. Rather than think that the situation will get better with time, I would rather start something today than just dream." Sheikh said. "Until you work on your dream, it can't become a reality."
Sheikh also hopes to use the profits earned from the cafe to support other street children, to fund their education, help them pursue their passion and inspire others. "Being a street kid, it is all too easy to become a criminal or drug addict. Yet, things can be changed," Sheikh said. "I hope the other street kids think that if Amin bhai can do it, then why not me."