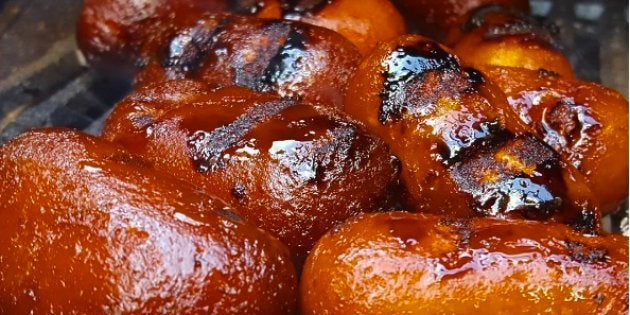 What do you find yourself doing on Friday evenings when you're down with a flu? Or Saturdays you are too lazy to go out on? Or during work breaks on dreadful Mondays? You are stalking Fawad Khan on the internet. You are glued to Instagram checking out one fabulous food photo after another. Meats, desserts. ice-cream cones as tall as Eiffel Tower, giant pizzas--food is what makes Instagram such a great, addictive place.
No wonder then that chefs from across the world, including India, are taking to Instagram to give food lovers a glimpse into their affair with food.
From their colourful and drool-worthy travels to funny experiments at home (check out Vineet Bhatia's mother rolling rotis using a lauki in place of a rolling pin), it's not one but 10 culinary journeys to be remembered.
Having claimed fame on the small screen as a judge on Masterchef, this Punjabi chef's account is brimming with excellent food, and selfies in equal measures.
Everything on Padmalakshmi's Instagram account is gorgeous. No wonder she has 216k followers. From hair and make-up tips, to the rich and famous people she meets and of course, the great food picture, if you are not following Padmalakshmi, what are you even doing on Instagram?
Expect to find interesting experiments with Indian food on this profile. The chef who recently opened Indian Accent in New York has a colourful account which is hard not to drool over.
Outside the kitchen, SodabottleOpenerWala's chef Dhondy's not-so-secret passion is all about discovering new ingredients and exotic cuisines when travelling around the world. As a result, her Instagram feed is is a feast of unfamiliar foods and equally interesting-looking beverages.
Chef Goila's Instagram feed is ideal for those on the lookout for easy recipes, midnight snacks ideas, and tips on excellent street food across India. This young chef claims to have fallen in love with food after making his first jalebi at the age of 12, and is well known for adding moderns twists to classic Indian fare.
If you love those Masterchef dishes that resemble works of art, Chef Manu Chandra's the man to follow! The chef who has several eateries under his belt (Fatty Bao and Olive to name a couple), clearly cannot resist a colourful setting while taking photographs. From straws and knives to shoes, Chandra's account will keep you hooked.
Beautifully styled dishes aside, this Michelin chef's feed is a class apart for his excellent sense of humour. That he loves Arabic coffee and airplanes almost as much as the food is pretty evident from it.
We're sure you've heard of Caesar salad, but have you ever tried tandoori chicken salad? That's exactly the sort of yummy Indian twist you'll find in Chef Anand's Instagram feed. For this UK-based celebrity chef, it's all about the hot pursuit for healthy Indian dishes with modern twists.
Besides really cute photos of his baby daughter (Tara), Chef Anand's account provides some rich and very yummy insight into the street foods of Bangkok.
While fresh foods and artisanal products play muse to chef Pratap Chahal's Instagram feed,he can't pass up the opportunity to conduct some weird but yummy experiments, especially in the dessert section. Cut to the time he grilled gulab jamuns: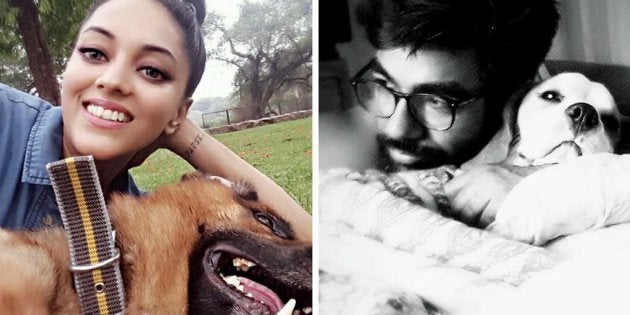 5 Strays Got A New Lease On Life Thanks To These Fashion Designers