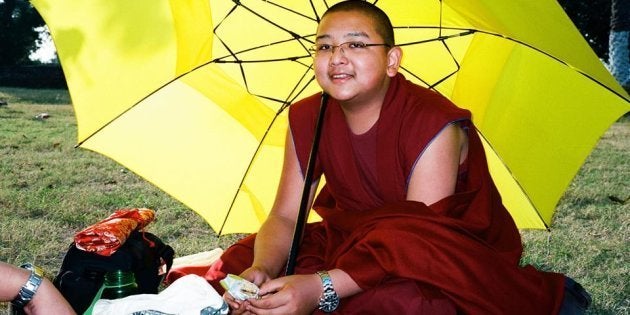 Messages of support have flooded the timeline of former Buddhist monk Jamgon Kongtrul Rinpoche, after the 20-year-old decided to announce his renunciation on Facebook on 1 August. The former monk, who took the step in April, obliquely referred to "all the struggles and problems that have build up till now since past 4-5 years" and expressed his wish to study further.
"Now I have reached a state where it's unbearable, I have been restricted to fulfill my dreams and have not been allowed to take responsibility and stay in peace and I feel I am a burden to all," he wrote in his post. "I have made this choice as the last resort and I had tried every possibilities to avoids this choice but now I am tired of all these problems repeating and them using the same excuse over and over again! Please don't come looking for me now even though you know where I am nor be worried of me I will and can take care of myself... I am not a monk anymore. I just want to study and fulfill my wish even though it's hard still I will try and do it."
The former monk added that he is now living "a normal life" and "wanna be left alone".
Rinpoche is a Tibetan term that literally translates to "precious one". The Telegraph reported that the Rinpoche was in charge of two monasteries of the Karma Kagyu sect in Kalimpong and Kathmandu. Karma Kagyu is one of the four main traditions in Tibetan Buddhism.
He finished off with a flourish.
"Stick and stone may break my bone but words will rip my heart apart! And it has ripped my heart apart with all the harsh words I had to keep I heart for all these years!"
The decision was met with encouragement and understanding.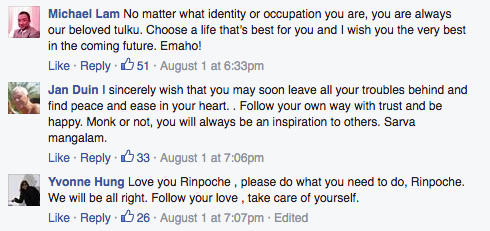 The 20-year-old was overwhelmed. You can read more responses here.