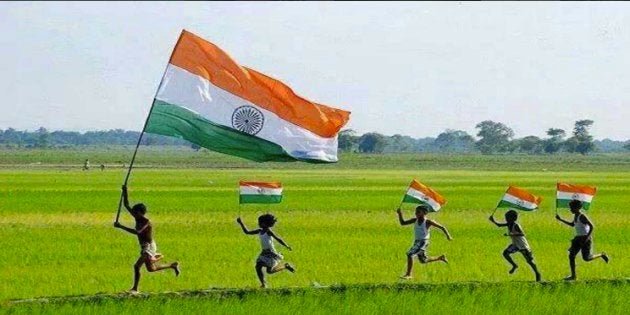 Today is Independence Day! Across India, everything from the corner shop to the TV screen, from the nearest high rise to the autos plying on the road will remind you of India's Independence, earned 69 years ago after immense sacrifices by so many over so many years.
Doesn't matter how old you are or what you do or where you hail from, it is impossible not feel immense love and pride for this vast and diverse land that is ours. And nothing causes a surge of emotion and feeling to well up within than a sweet and stirring rendition of our national anthem. Over the years there have been many sterling and melodious versions of these verses penned by our national bard, Rabindarnath Tagore, that enumerate and encapsulate the diversity that is India as well as the ineffable spirit that makes it one.
It must be mentioned here that irrespective of who sings it, Jana Gana Mana will always fill you with the same pride.
Be it legendary musicians, brought together by one of the greatest music composers...
... or women in the film industry...
... or children who are yet to fully understand the meaning of the anthem...
... or the preternaturally talented Mangeshkar sisters...
... or the national anthem featuring the Indian Army stationed at Siachen...
... or the silent national anthem by hearing impaired school children...
... or the instrumental rendition by the maestros...
... the national anthem will always hold a special place in the hearts of Indians.
Here's wishing you on the 70th Independence Day.