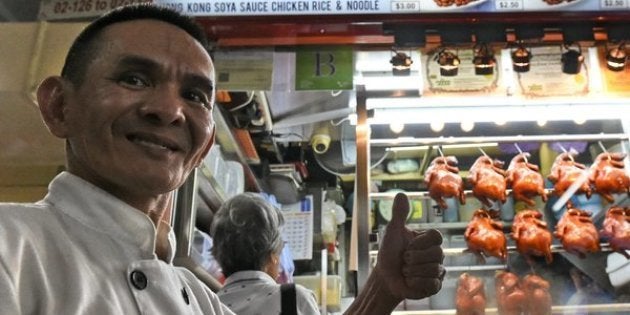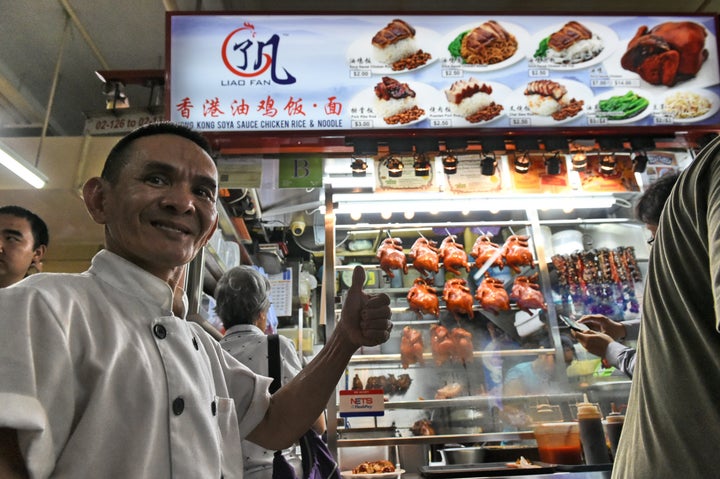 A food stand is causing quite the stir.
Hong Kong Soya Sauce Chicken Rice And Noodle made history in July when it became one of the first street food stands — or "hawker" stall as its called in Singapore — in the world to be awarded a Michelin star.
"I am very excited. Never knew hawker food can go global," Chan Hon Meng, the stall's Malaysian-born owner, told Reuters.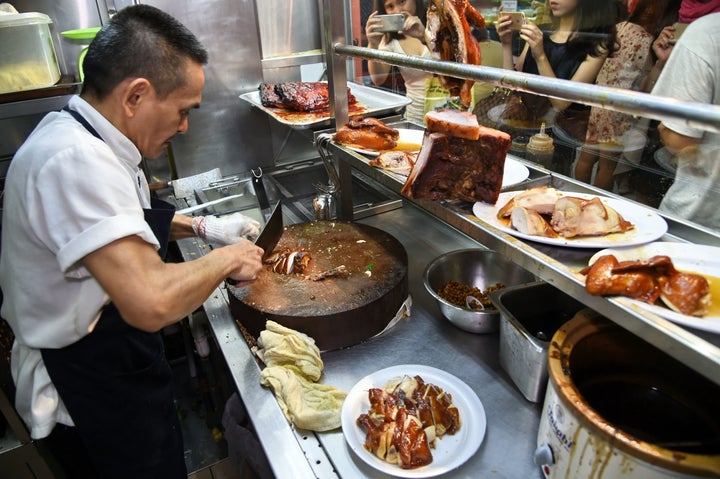 Singapore has more than 100 open-air hawker centers ­and 6,000 stalls selling popular multi-ethnic meals, according to the outlet. But now only two, Hong Kong Soya Sauce Chicken Rice And Noodle and fellow street food stand, Hill Street Tai Hwa Pork Noodles, have a Michelin star.

"I asked them, 'Are you joking? Why would Michelin come to my stall?'"

Other dining establishments in Singapore that received one star include 20 other high-end eateries, where prices range from $22 to $445 USD per meal, according to Michelin Guide Singapore.
Hong Kong Soya Sauce Chicken Rice and Noodle's signature chicken rice dish costs about $1.85 a pop, according to Reuters.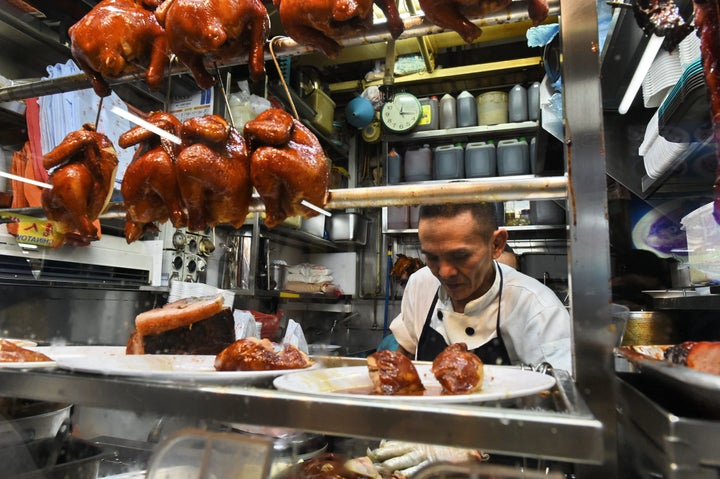 And Chan has no intentions of raising prices regardless of his newfound prestige.
"In fact, my suppliers have increased prices four times in the last seven years and I've not changed my prices at all. I will continue trying to absorb the price increases until I really can't do it," Chan told the Singapore paper, TodayOnline.
According to a video put out by Michelin Guide Singapore, Chan was surprised when he got a call from the respected French restaurant guide about earning a star.
"I asked them, 'Are you joking? Why would Michelin come to my stall?'" he said in the video below. "I said, 'I've never heard of Michelin inspectors visiting a street stall, can even a hawker be nominated?'"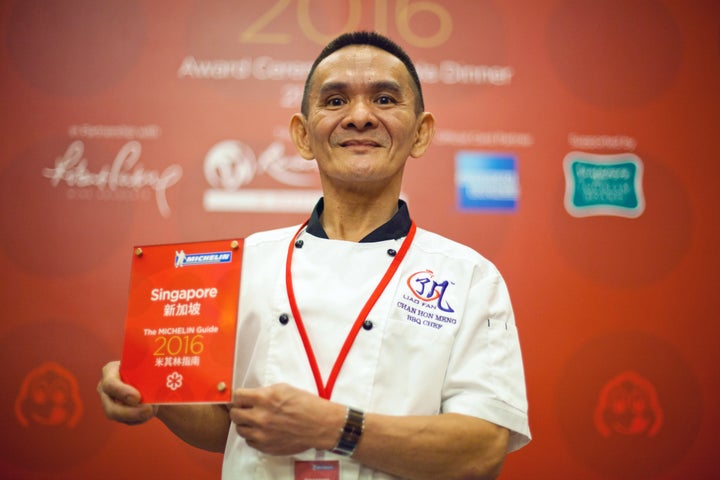 Chan, 51, who learned how to cook 35 years ago from a Hong Kong chef, was awarded his star on July 21.
Since Chan won the award, business has been booming. According to The Guardian, its line now stretches across Chinatown Complex, the venue that houses Chan's stand.
Chan is also working 17-hour shifts to keep up with demand, selling 180 chickens a day — 30 more than he was before he won the award.
And that amount is barely enough.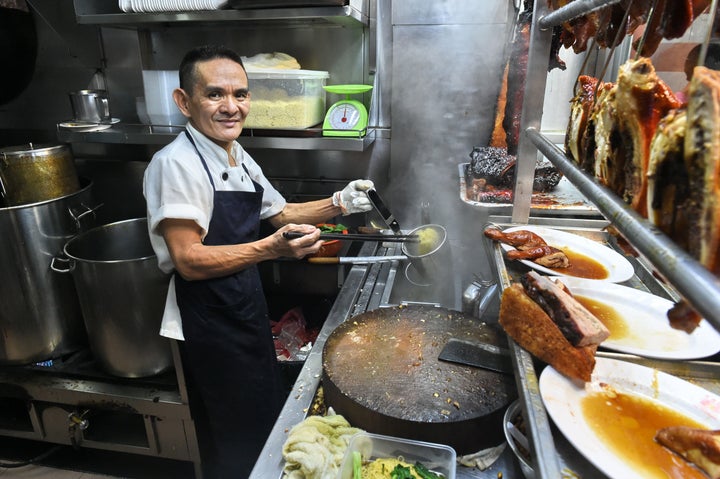 TodayOnline notes that at 4 or 5 p.m. two workers have to make their way down the line, informing customers that Chan is all out of food for the day.
Yet, customers keep on coming back, day after day, in hopes of sampling the food stall that shares the same esteem as some of the greatest restaurants in the world.
"The first time, they ran out of food, and yesterday they were closed," one man in line for Hong Kong Soya Sauce Chicken Rice and Noodle told The Guardian. "So I hope this time I'll manage to get some."