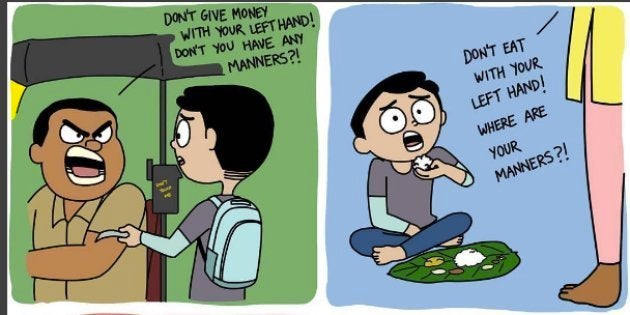 Remember the time your mother blamed your obsessive gaming habits -- or something equally utterly non-relatable -- for that huge rip in your T-shirt? Or the time you were scolded for doing everything with your (gasp!) sinful left hand?
Growing up a desi child comes with its own set of bizarre experiences that still make you want to face-palm really hard when you recall them. Now, a bright 20-year-old animation designer has highlighted the funnier side of these memories through a series of comic strips. Saigo is a student at the Srishti Institute of Art, Design and Technology in Bengaluru who began drawing a series of illustrations about the whacky side of growing up in India, under the moniker of BrownPaperBag Comics, for his friends to read and enjoy.
His Facebook page received 50,000 likes in less than 10 days after he set it up in June. "I never realised it would become so big," he told HuffPost India. "India is a goldmine for subjects to make comics about."
Besides childhood memories, Saigo has also begun illustrating other facets of Indian life with a generous dash of humour.
Like Salman Khan's haircut making the front page news... over the Indian women's hockey team winning the World Cup (or pretty much anything else):
And smokers blaming the government for the alarming increase in air pollution:
Here are some of Saigo's other hilarious creations. Enjoy!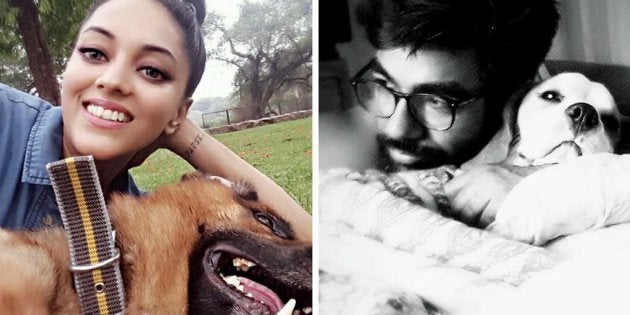 5 Strays Got A New Lease On Life Thanks To These Fashion Designers