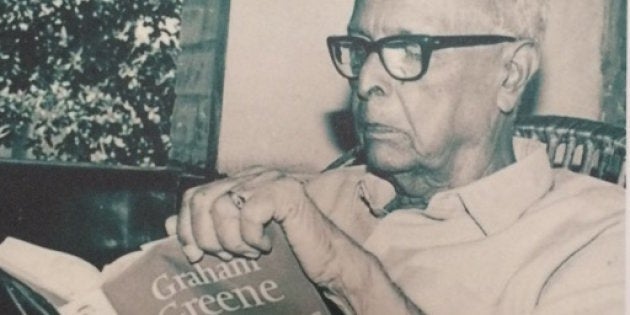 I have a confession to make: I am not a fan of R.K. Narayan. So my visit, last weekend, to his house in Mysore, which has recently been turned into a museum and opened to the public, was not, by any means, what some may call a "literary pilgrimage".
On the contrary, the first emotion that hit me, standing before the plaque announcing the writer's name, was dread.
Over fifteen years ago, as an undergraduate student of English literature in a college in Kolkata, I had been subjected to Narayan's novel, The Guide (1958), along with a class of about 50 others. It was part of our syllabus, one of those texts you had to read without a choice.
Admittedly, most of us, in our late teens and early twenties, were a bunch of snobs, reared on classic fiction and non-fiction from what is now referred to, with palpable disdain by scholars of post-colonial literature, as the "British canon". We read novels by James Joyce and Virginia Woolf, we could recite the poems of T.S. Eliot and W.B. Yeats from memory, our heroes were George Orwell and E.M. Forster. We were, you could say, unsuspecting "victims" of a colonial hangover, thanks to our Anglophone education, which clouded our tastes, sensibilities and judgement.
Literature, for many of us who had grown up in the claustrophobic provincialism of Kolkata in the 1980s, was our only real contact with a world that we didn't know – but badly wanted to venture into. It was at once an escapist fantasy and a real possibility, in that it allowed us to imagine a life outside our comfort zones one day.
And it was precisely that privilege of being able to look beyond our boundaries that a text like Guide threatened to take away from us.
While we aspired to revel in the aroma of freshly-brewed espresso and smoldering cigarettes in an existentialist novel, Narayan's stories, many of which were set in unnamed small towns in the south of India, would fill us with the smell of filter coffee and the self-same rhythm of lives we knew well.
In our 20s, we weren't interested in the comforts of the known. We wanted to be jolted, shaken, filled with the thrill of the perverse. Instead, in Narayan's books, we saw patterns of patriarchy, fusty traditions that sickened us already, either directly or through association, re-emerge, get shattered, but usually settle back into an equilibrium through some sort of compromise.
By the time Guide was published, modernism had peaked in Britain and the rest of Europe, which had left a decisive impact on Indian Writing in English (G.V. Desani's eccentric genius of a novel, All About H. Hatterr, was published in 1948). Literary movements were breaking boundaries in the Indian languages too.
But there we were, suddenly confronted with a melodramatic love story, the sort which we might not have minded watching on a movie screen (though, incidentally, I did very much mind the tedious, three-hour-long cinematic adaptation of Guide) but were loath to read, and much less interested in writing clever-sounding essays about.
So, with this memory framing my consciousness, I stepped into the lawn of the newly-restored house in the upmarket Yadavagiri area of Mysore.
The interior of the building, with its red oxide floors and air of serenity, instantly reminded me of the stillness of life Narayan captured in his early novels – The Bachelor of Arts (1937), The Dark Room (1938) and The English Teacher (1945) – with only a hint of turmoil lurking beneath the sedate surface of his prose. Always on the edge of breaking out of the seamless texture of his sentences, but never quite giving in.
The house, which was built in 1952, had nearly fallen prey to real-estate contractors, but was saved by timely intervention from citizen groups, and restored in its current form with the help of a former commissioner of the Mysore city corporation.
The restoration has involved copious whitewashing, repair of every wear and tear in the kitchen and grand old bathroom, with the result that walking around the place, under the admiring guidance of the security guard, may feel like inspecting a property one may be considering renting or buying.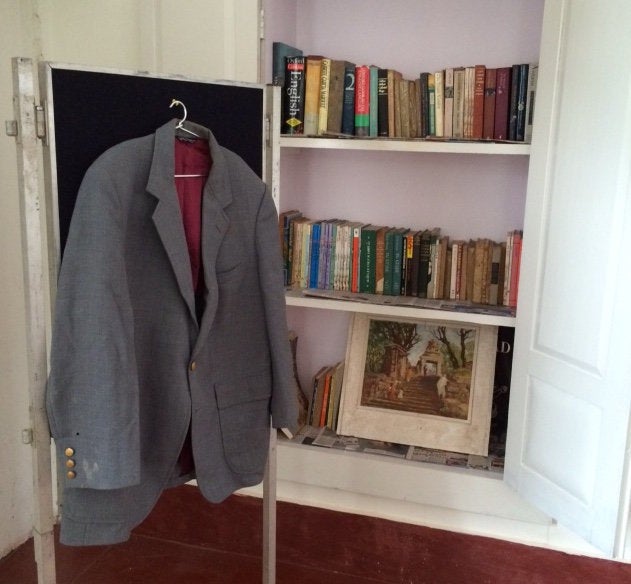 Scraps from Narayan's writings – from sharp observations on criticism to banal remarks about morality and human nature – are framed and put up on the walls. Photographs from his life complete the display. In one, the aged Narayan sits reading his mentor Graham Greene's Reflections, in another, he's a boy of five, posing stiffly before the camera, reminiscent of little Swami, the protagonist of his first and best-loved novel Swami and Friends (1935), later turned into the hugely popular television series, Malgudi Days (1986).
The so-called library of the writer is presumably a work in progress – more of his belongings are on their way from Chennai. A good many shelves had multiple copies of his own books, in English and in various translations. His personal collection included well-thumbed copies of Greene, Saki and Gabriel Garcia Marquez. Some of his clothes – much more authentic in their frayed and moth-eaten state than the squeaky clean house – and furniture are strewn around as well.
The simplicity and starkness of the overall set-up befit Narayan's writerly spirit. By the time I was done with the tour of the house, the natural light seeping into the rooms, the view of greenery from the large bay windows, and my effort of having to imagine the writer, sitting and trying to write his books in such a setting, had taken the edge off the memory of my youthful impatience with his work.
Every time I have visited a writer's home – Rabindranath Tagore's dwellings in Santiniketan or Shakespeare's cottage in Stratford Upon Avon – I have come back with a renewed understanding of their lives and works, one that is intuitive and experiential rather than honed by literary theory and education, and been made to reckon with my likes and dislikes, my partialities and prejudices. This visit, too, had been no different.
I may not yet want to go back to Narayan's books, but if I ever do, I know I'll be reading them with kinder, more informed, eyes than I had earlier.
See also on HuffPost India: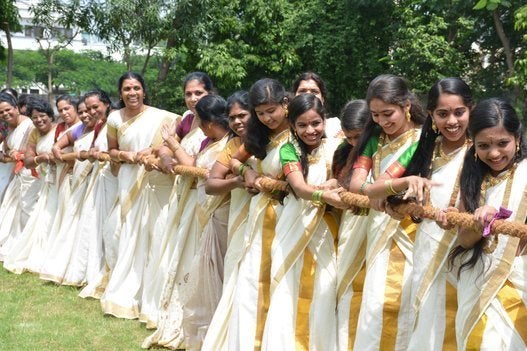 Traditional Indian Ways A Woman Can Wear A Sari