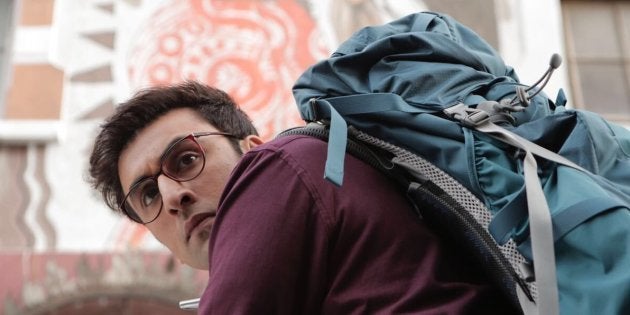 The long-delayed Jagga Jasoos, directed by Anurag Basu, has been in production since 2014. On Monday, at long last, the release date of the film was finally announced.
That's right, the comedy-drama musical, which is said to be Disney's first 'true-blue' Indian musical film — one in which characters might sing out some of their lines — is all set to arrive in theatres on April 7, 2017.
The film, starring Ranbir Kapoor and Katrina Kaif, has been plagued with problems. The film has faced constant delays reportedly due to Basu's style of working. Last year, in an interview, Kapoor was quoted as saying, "Anurag Basu is a crazy man, he works without a script. He loves improvising and making films in a chaotic manner."
The director, best known for Barfi! (2012) and Life In A... Metro (2007), is also said to have asked for several re-shoots, something Kaif has reportedly objected to (also, he apparently yelled at her in front of everyone on set, following which she stormed off).
Meanwhile, the lead pair's real-life break-up, which is said to have taken place earlier this year, has affected the film. There have been numerous reports of the two taking separate flights for outdoor schedules, staying in different hotels, and even rehearsing for dance sequences separately. Kaif's recent weight-loss, as is evident in the songs and promos of her upcoming film Baar Baar Dekho, is also said to have posed a problem for the makers, as it affects continuity; they are apparently considering using CGI to iron out this little kink.
Weeellll. Hopefully it'll all have been worth it.