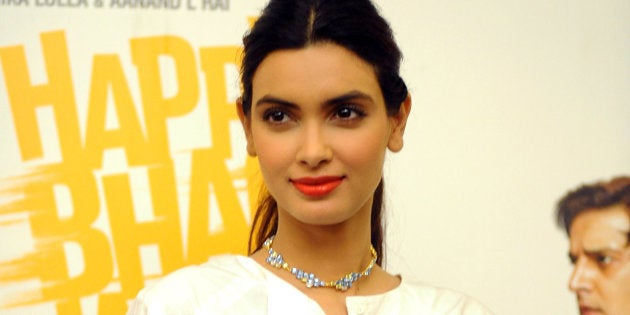 Remember the time when you were made fun of for your name? Silly, irritating, kid stuff. Projector for Prajakta, Kamla Bai for Kamlesh and other creative stuff concocted by 9-year-olds.
Well, who would have thought that well known (and grown up!) Bollywood stars could be subjected to the same treatment now.
According to Business Of Cinema, singer Mika Singh insulted actress Diana Penty in a similarly juvenile and crass manner.
At the launch event for a new song sung by Singh from the forthcoming film, Happy Bhag Jayegi, he publicly made fun of her surname by referring to female underwear and saying, "Diana panty, Gabru kaccha".
Reportedly, while most of the audience was not amused by the comment, the remark did elicit a few giggles.
Penty on the other hand chose not to react.
Penty went red in face and was furious at Mika for publicly shaming her surname. Although she didn't react instantly as she didn't want to spoil the event and the decorum, people close to her vouch for the fact she was fuming after the event, quite understandably.
Happy Bhag Jayegi features, Penty, Jimmy Shergill, Abhay Deol, Ali Fazal and Momal Sheikh in key roles. The film has been directed by Mudassar Aziz and is set to hit the theatres on 19 August.