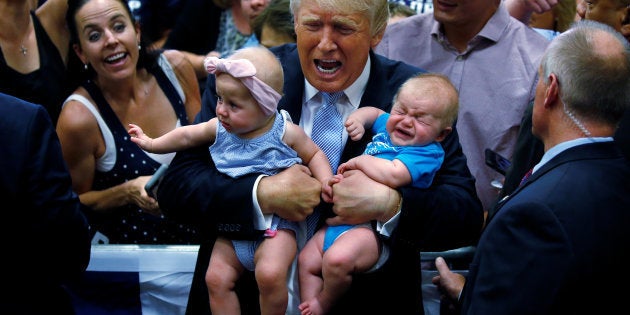 Now that Donald Trump is the formal Republican nominee for President, the chances of him becoming the President of the United States is getting real with each day.
Naturally, that is also of concern to other countries, including India.
So, a worried Indian took to Reddit to discuss how Donald Trump will impact India if he becomes the US President?
"Asking this because by the looks of it, this definitely seems like a probable outcome," he said.
"His (Trump's) policies talk about boosting production and manufacturing "somehow". His anti-Muslim hate is also directed not towards a specific country. How does all this fall into the "India - The Rising Superpower" narrative?"
In response, a lot of people started discussing and debating the US and India politics.
"Of course I know how it impacts India. India is a great country. It's really great. Everyone wants to know how does it impact India. And you know what I tell them? I tell them we have a foolproof plan to know how does it impact India. And that's why we are going to be the best at knowing how does it impact India. #MakeImpactOnIndiaGreatAgain."
Replace India with America, and you will get an eerie feeling. Did Donald Trump write this answer?
It sounds EXACTLY like him.
Trump's original campaign theme — "Make America Great Again"-- has featured in his speeches several times.
Watch one of his speeches here:
In May, Trump told reporters that he "foolproof way" of defeating ISIS. But he said he won't share it with the media.
He will, however, put his plan into action if he's elected President of the United States.
"All I can tell you it is a foolproof way of winning, and I'm not talking about what some people would say, but it is a foolproof way of winning the war with ISIS," he said.