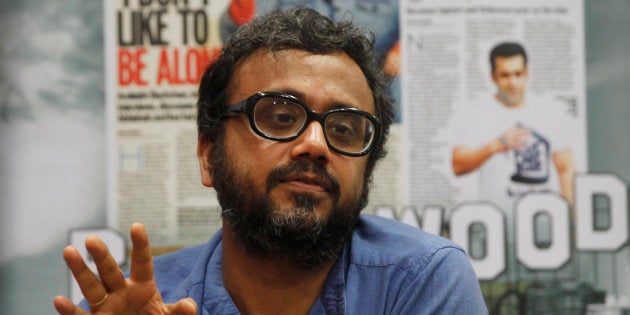 Filmmaker Dibakar Banerjee, known for making critically-acclaimed Hindi films such as Oye Lucky! Lucky Oye! (2008) and Shanghai (2012), is mighty impressed with National-Award-winning filmmaker Gurvinder Singh's Punjabi-language feature Chauthi Koot (The Fourth Direction), to put it mildly.
In an impassioned email to the film's director and producer Kartikeya Singh, Banerjee raved about the upcoming film, which premiered in competition under the Un Certain Regard category at last year's Cannes International Film Festival, calling it "a rare film" and "an executional marvel".
He praised the film's slow-burn narrative for not taking "facile, empty-headed sides" and expressed admiration for the sound design and cinematography (by Satya Rai Nagpaul, who'd also shot Singh's debut Anhey Ghorey Da Daan, aside from this year's Aligarh).
Adapted from two stories by Punjabi writer Waryam Singh Sandhu, Chauthi Koot is set in the '80s in rural Punjab, a little after Operation Blue Star. It has won a number of prestigious awards, including Best Asian Feature Film at last year's Singapore International Film Festival, Best Film in the India Gold category at last year's Jio MAMI Mumbai Film Festival, as well as the National Award for Best Punjabi Film earlier this year.
It hits theatres on Friday (August 5), in 50 screens across Punjab and select theatres in metros (with English subtitles).
Read the full text of Banerjee's email below:
Hi Gurvinder/Kartikeya

This is one of the happier fulfilment of promises of my life, so I'll get straight into it!

I did not feel like leaving the theatre after seeing Chauthi Koot. I was very irritated by the theatre people who switched on the lights as the credits were rolling. Usually one tries to look around and smile at people and quickly get back to mundane things because you want to rush home - I am sure you've been through it.

But Chauthi Koot is a rare film in many ways. It teaches film makers like me new skills — or skills that seem new to us but are probably timeless — that you have used so effortlessly.

After seeing your film, I'm even surer of the fact that if Indian films have to mean anything, they have to mean it themselves. Rather than tickle the audience for laughs, or shock them them with gratuitous and sadistic violence, or talking down to them from a pedestal, or worst, sermonising, Chauthi Koot has a conversation with the audience, giving them time to think, to respond, to be at the edge of their seats (the film has a surprising number of nail biters) and deal with film as an immersive experience. And all this about Punjab in 1984 (And India in 2016.), without a single overacted rhetorical showoff speech, a single strain of pulsating drums in the background that tries to make a tragedy a thriller, without a single mandatory scene of rioting or mass violence. Without any excess and with masterful restraint. Even the Right Wing, or the former Left Wing will not be able to find fault in this. Every city dweller in India who is ready for a new conversation will be captivated and eventually understand how he or she shares a common plight with a rural farmer who is caught between militants, the security forces and a spunky dog called Tommy! The mark of great irony here is that this story could also have been told as a great comedy!

Your film also brings the narrative down to the meeting point of faith, political confusion and plain human existence without taking any facile, empty-headed sides — a feat most films admirably fail at with regularity. There's not a single person in the film who has been constructed cunningly (as is the norm) to be easily and conveniently hateful. Villain nahi hai. Yet tension hai. Bravo.

You must have gotten so many kudos for the sound! Let me add my admiration and envy for the camera operation now. And the compositions, the constant landscape of faces — pitted, grooved, lined, shaded with suffering and human existence. And the sequence of the procession will be rated as one of my top movie sequences in life — I'm sure so many people would have raved about it. I was surging, heaving with emotion throughout. I will copy it and steal tricks from it for sure.

Right from the first moment, you got me invested in every character, every predicament — even the ones that are not explained! How I wish I could do it in my films. Let's see.

Apart from that, like any other envy struck film maker, I have some points to pick — or rather, questions to ask and technical tricks to steal — I'm sure this film is an executional marvel as well for the budget you guys had. That we should leave to a long drink and some freewheeling debate.

I wish this film all success from the bottom of my heart. I dearly hope that my fears — of the Indian audience (and the Indian) wanting nothing beyond a shouting match or a sermon — are unfounded.

The fact that the tastemakers and the market makers are running from you proves that you have something strong that threatens the status quo. Bravo again.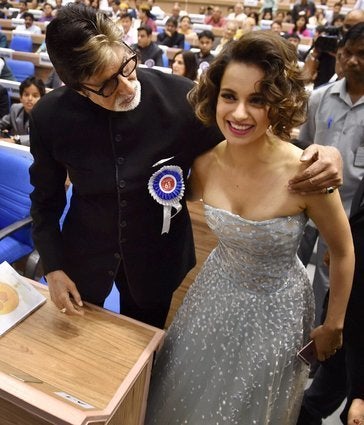 Bollywood Dominates 63rd National Awards Ceremony