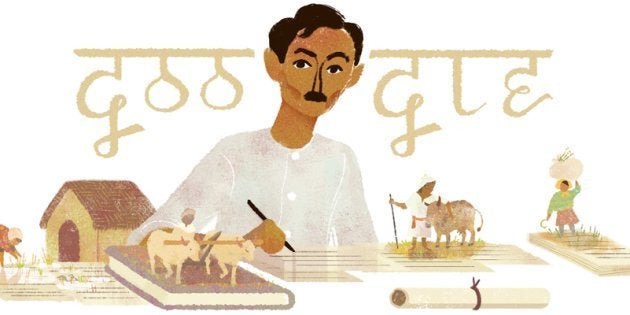 In keeping with its tradition of honouring noted personalities from across the globe, Google has dedicated a special 'doodle' this Sunday to one of the most famous Hindi writers in India, Munshi Premchand (1880-1936).
The doodle features an illustration of Premchand, with a pen and paper, ready to write. His figure is surrounded by a typical scene from an Indian village, inspired by one of his most-revered works, Godaan.
Premchand was born Dhanpat Rai. The boy from a small village in northern India grew up to become a celebrated author, and published 250 short stories and several essays.
Some of Premchand's noted works include Seva Sadan, Nirmala andKarmabhoomi, among others. His short story Shatranj Ke Khiladi was also adopted into a Hindi film by noted filmmaker Satyajit Ray.
He was a teacher for many years until he joined the non-cooperation movement led by Mahatma Gandhi in the 1920s.
"Gandhi influenced much of Premchand's later work, which brought to light some of India's most prominent social issues of the time. Although much of it was fiction, Premchand's writing often incorporated realistic settings and events, a style he pioneered within Hindi literature," says the Google Doodle blog.
Even though his writings were in Hindi, he could read and write in Urdu and Persian. Today is his 136th birth anniversary.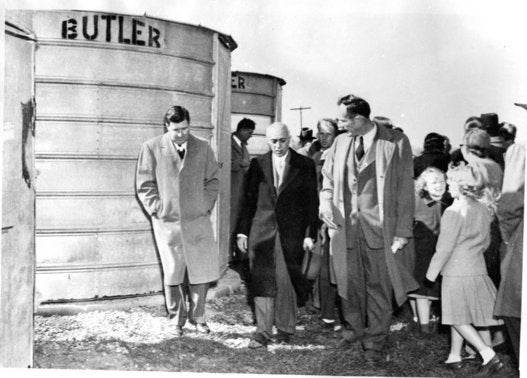 11 Rare Jawaharlal Nehru Photos That You May Not Have Seen Before