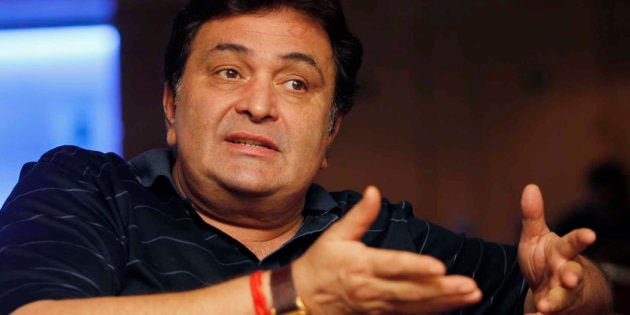 Rishi Kapoor is a funny man on Twitter. But there's a thin line between joking and being Kamaal R Khan. Kapoor crossed that line with his tweet on Hillary Clinton today.
The Bollywood actor, who has over a million followers, thought it would be funny to tweet a meme of Democratic nominee Hillary Clinton.
The meme which was apparently shared with him by Abhishek Bachchan has a picture of Hillary Clinton coughing against the mike. The text reads, "Monica, is this right?"
It refers to Monica Lewinsky, the White House intern with whom Hillary Clinton's husband and former president Bill Clinton had an affair.
Naturally, it didn't go down too well with the people on Twitter.
They started calling him out for his outright misogynist tweet.
But, Rishi Kapoor isn't sorry. In fact he was upset for being 'judged' and asked people to 'delete' him. Not sure how one can 'delete' people from Twitter though.
"Don't like it,delete me,like I do. Fuck you!" was the actor's response.
He was more bothered that people are calling him 'drunk'.
I commented on Trump and so I did on Hillary.You don't like it,delete me. My forum is a fun one. Lots tweet on me being drunk.That's sad!😪

— Rishi Kapoor (@chintskap) July 27, 2016
Not cool, Chintu ji. This time it was totally off the mark.