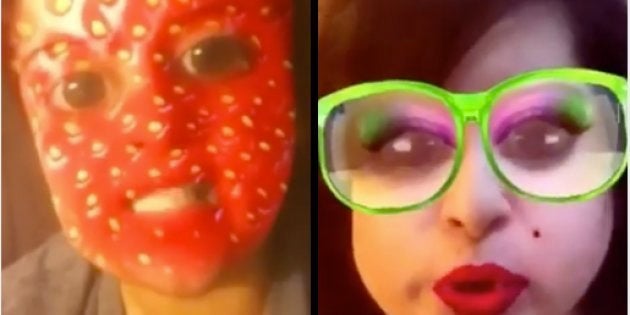 As someone great once said, rocket science is like makeup, only easier. Every woman who has found herself at a party sporting two different colours on her neck and her face, knows this adage to be true.
Mallika Dua, who shot to fame with 'Shit People Say: Sarojini Nagar Edition', will now help you relive all your make-up disasters and actually have fun while doing it.
Dua's Instagram and Snapchat videos and Dubsmashes has been our favourite boredom-killer of late.
Now Makeup Didi's clients are here to give you the lessons you need to tackle every make-up artist who doesn't give you the exact green on eyes and orange you want on your cheeks. You can't help feel bad for Makeup Didi either, what with her client demanding everything from the 'strawberry look' to the 'panda look'. See for yourself.
The time wanted a 'raves look' and got an...ahem...dulhan look instead.
Then there was this client who wanted to look like Eid ka chand and ended up looking like Eid ka baingan.
This client cannot seem to explain to Makeup Didi the concept of the 'fraash fruit look'.
Who can explain to Makeup Didi the difference between various 'frewts' and vegetables?
And then there was the time when Makeup Didi spoilt the client's desired 'Pablo Pikachu look'.
Watch out Chutki and Shopkeeper and Pammi Aunty, you have some serious competition!