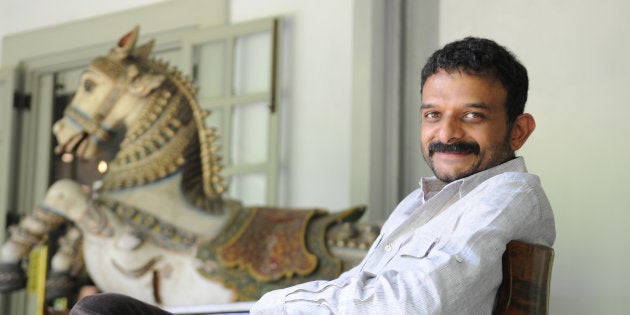 Two Indians have been chosen for the Ramon Magsaysay Award 2016. Carnatic musician T.M. Krishna and social activist Bezwada Wilson are among the six chosen for the honours. The others include Conchita Carpio-Morales from Philippines, Dompet Dhuafa from Indonesia, Japan Overseas Cooperation Volunteers and Vientiane Rescue from Laos.
Krishna, who was born in a Brahmin family in Chennai, is not only one of the best contemporary Carnatic vocalists in India but also known for his strong views on issues of social justice. The 40-year-old singer has consistently opposed the deep-rooted caste system that runs in the elite world of classical music. Author of a popular book, A Southern Music: The Karnatik Story, Krishna has refused to perform at the prestigious annual winter music festival in Chennai to protest against the lack of inclusiveness in the programme.
As the award citation says, "[Krishna] saw that his was a caste-dominated art that fostered an unjust, hierarchic order by effectively excluding the lower classes from sharing in a vital part of India's cultural legacy. He questioned the politics of art; widened his knowledge about the arts of the Dalits ('untouchables') and non-Brahmin communities; and declared he would no longer sing in ticketed events at a famous, annual music festival in Chennai to protest the lack of inclusiveness. Recognizing that dismantling artistic hierarchies can be a way of changing India's divisive society, Krishna devoted himself to democratizing the arts as an independent artist, writer, speaker, and activist."
Krishna's fellow awardee, Wilson, was born in strikingly different circumstances. Son of Dalit parents, he went through school in spite of facing discrimination and later became the national convenor of Safai Karmachari Andolan, which aims to abolish manual scavenging.
The citation for him reads: "Manual scavenging is a blight on humanity in India. Consigned by structural inequality to the Dalits, India's 'untouchables', manual scavenging is the work of removing by hand human excrement from dry latrines and carrying on the head the baskets of excrement to designated disposal sites... A hereditary occupation, manual scavenging involves 180,000 Dalit households cleaning the 790,000 public and private dry latrines across India; 98 per cent of scavengers are meagerly paid women and girls. While the Constitution and other laws prohibit dry latrines and the employment of manual scavengers, these have not been strictly enforced since government itself is the biggest violator."
The Magsaysay awards are conferred on individuals in Asian countries in recognition of their services to society. Over the years, several personalities from India, including musician Pandit Ravi Shankar, writer Mahasweta Devi and social worker Mother Teresa, have been bestowed with this honour.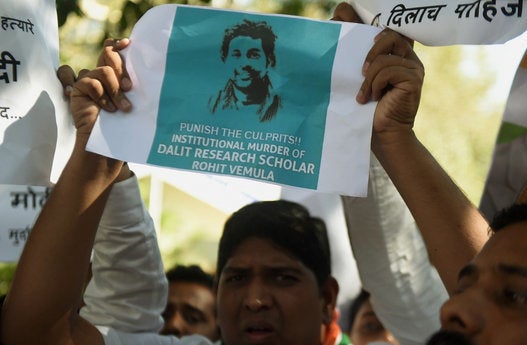 Students Protest Dalit Suicide