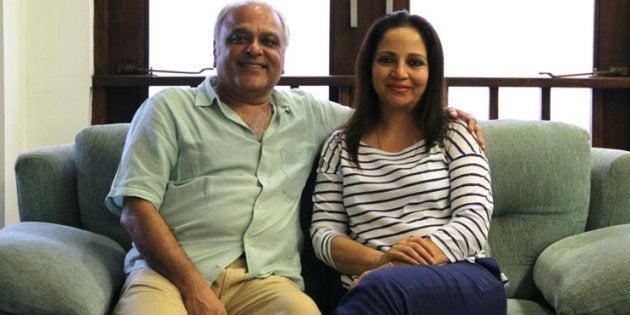 "If it is meant to be, it will be," is something that you will often find as an over-abused meme on your feed, often with pictures of people looking away, pondering deeply while gazing into the sea or staring at stars.
However, a Mumbai couple actually illustrates that in some love stories, fate has a bigger role than you perhaps give it credit for and to employ yet another cliche -- if you're meant to be with someone, the entire universe will conspire to make it happen.
It's the story of a Hindu man and a Muslim woman, whose chance at love and life was taken away due to religious prejudice, but even getting married to different people couldn't keep them apart, and many years and three children later, the duo still managed to find a way into each other's hearts.
In a post shared by Humans of Bombay's Facebook page, the couple narrates their story, dating back to 1975 when they first met on a modelling assignment. However, at that point, their love couldn't survive parental opposition, but years later, something truly divine happened.
It's best described in their own words.
While it's pretty difficult to believe the series of events, which is filled with many coincidences, but going strictly by their word, it's quite an extraordinary love story.