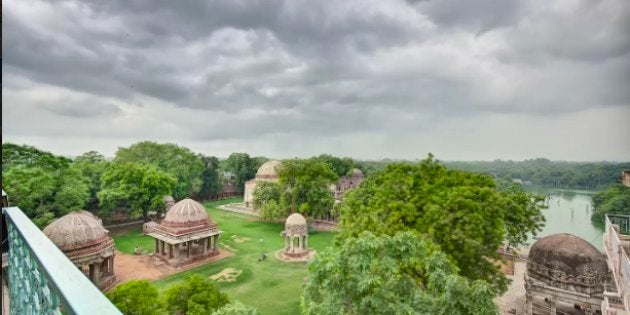 Stressful hotels, annoying tourists and an expensive travel itinerary -- it's enough to make you want to stay put in the city, instead of taking that weekend getaway that leaves you drained.
On the other hand, another Saturday spent dealing with the kids, domestic chores and grocery shopping makes you want to tear your hair off.
Well, there is a way to actually make the best of both worlds: Delhi is dotted with little hidden gems (discovered courtesy Airbnb) that will offer you the luxury of a quick getaway minus the monotony of household chores and expensive travel fare. So, treat yourself to a little staycation at any of these seven places, and you might even uncover a more charming side to Delhi that you never knew of.
Location: Nizamuddin West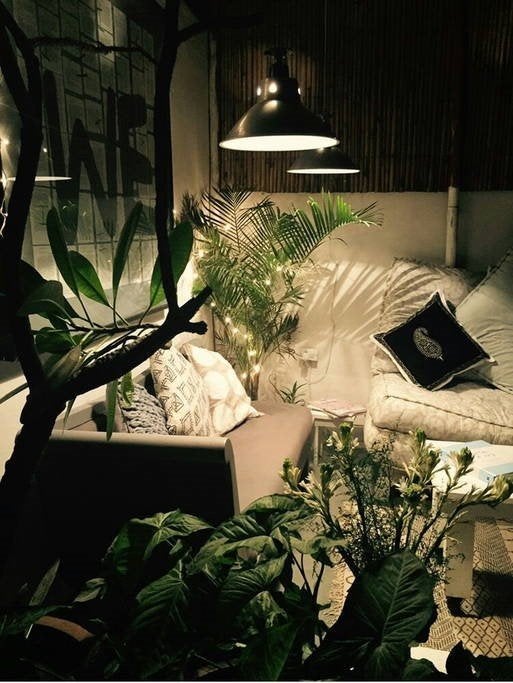 Equipped to host four people (it features 2 bedrooms), this property also comes with a beautiful rooftop garden covered with bamboo. The owners encourage quiet travellers and have a no-party policy. A private chef and housekeeper are available at hand. The stay is for a minimum of two nights and will set you back by ₹3,500 approximately.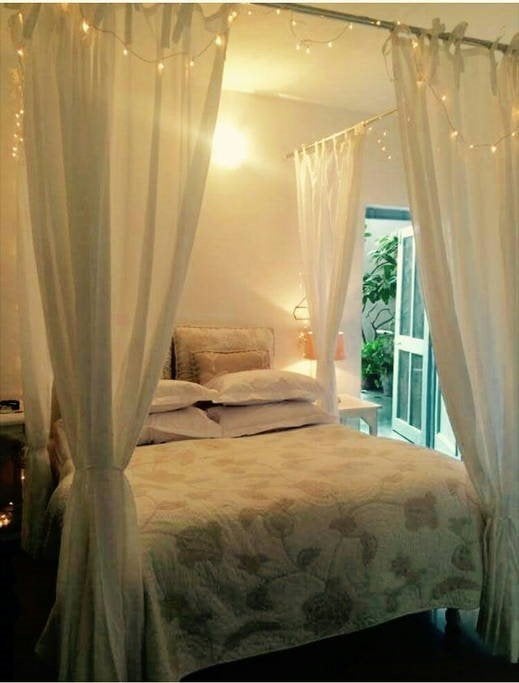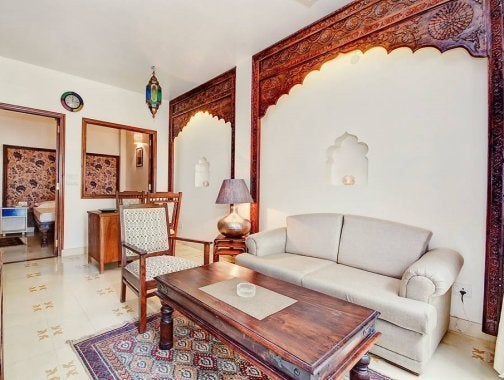 A well-kept secret in the heart of the ever-buzzing Haus Khas village, this one-bedroom apartment works well for city-dwellers who are looking for a bit of quiet relief, with a bit of partying thrown in. One can enjoy a tranquil view of the lake, or step out into the bustling village (one is spoilt for choice when it comes to restaurants, shopping and bars here) without any worries of finding a free parking spot.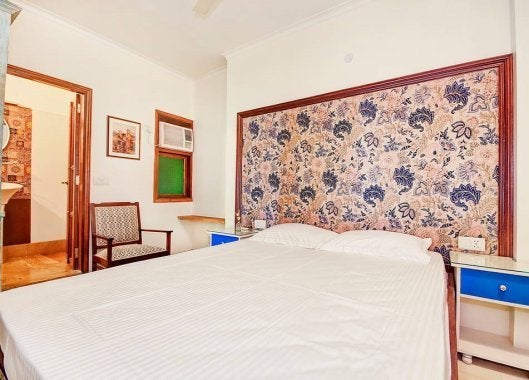 This bedroom apartment is one of three offered by the owner on different levels of the same building (the only difference is the view of the lake). All three apartments are minimalistically decorated using a mix of traditional Rajasthani accoutrements and contemporary furnishings. A night here will cost you just over ₹4,000.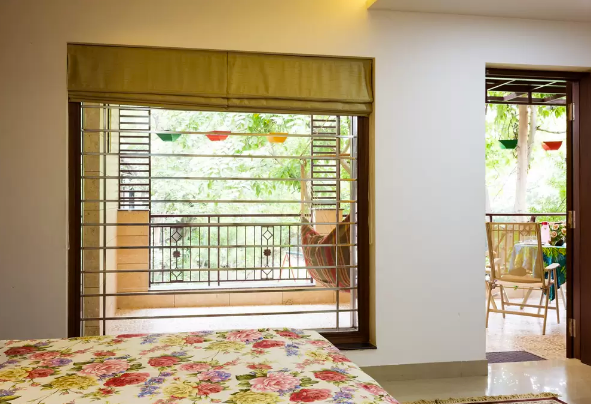 This little getaway is a walking distance from the Vasant Kunj malls (DLF Emporio, Ambience and DLF Promenade). The owners offer a personalised taxi service for those who want to don their tourist hats, and have been awarded the 'superhost' status by Airbnb twice. Priced at approximately ₹3,300, this property also features a beautiful garden that is large enough for jogging enthusiasts.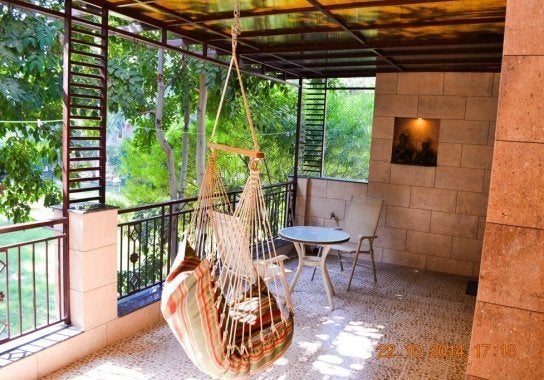 The owners only host 'married couples or people related to each other' in the interests of providing a safe and comfortable environment for other guests who might be present.
The Cedar Room, On The House
Location: Safdarjung Enclave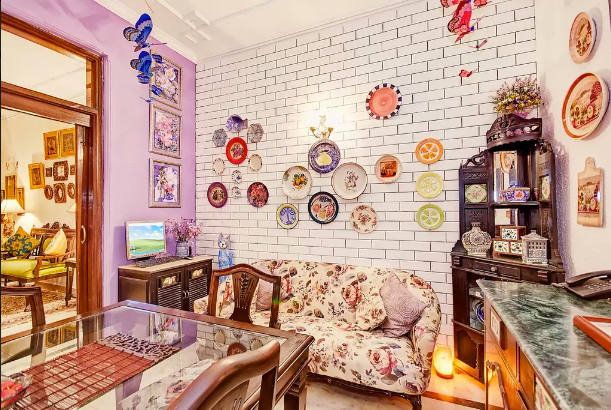 Located in Safdarjung Enclave, this bed and breakfast is a bit more pricey than the average Airbnb offering -- a night at its prime offering, The Cedar Room, will cost you ₹35,000 approximately. It features eight rooms and promises a quiet green environment for guests looking to get away from the hustle and bustle of the city with shopping, good eateries and entertainment, all near at hand.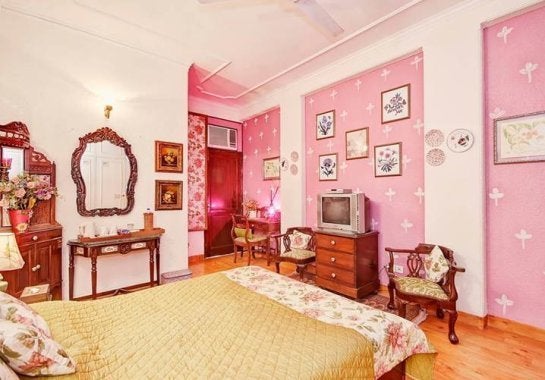 The Lazy Patio (Penthouse Studio)
Location: Hauz Khas Village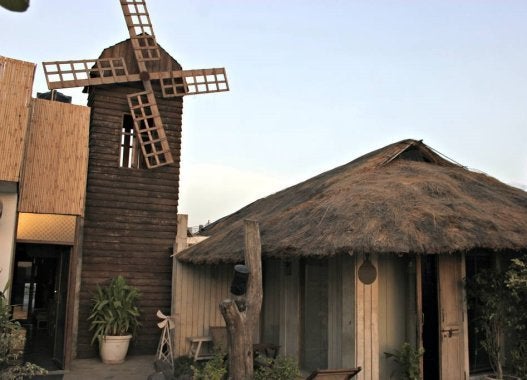 One of the few places that actually allows pets, this private room -- that is very cosily decorated -- overlooks the Hauz Khas Lake and can accommodate up to 4 people for ₹3,000 a night. Without an elevator, and located on the fourth floor, it can prove a tad inconvenient for some but can be quite pleasant if you are looking to escape the noisy village.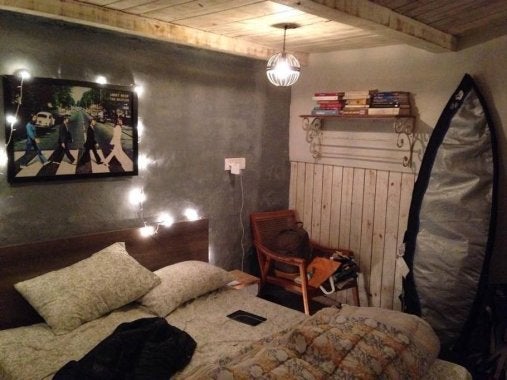 The owner stays in another room of the same apartment and offers a simple but hearty breakfast on the house. Note to travellers: carry your earphones along as the walls are not completely soundproof.
Bedroom With Pool And Garden Terrace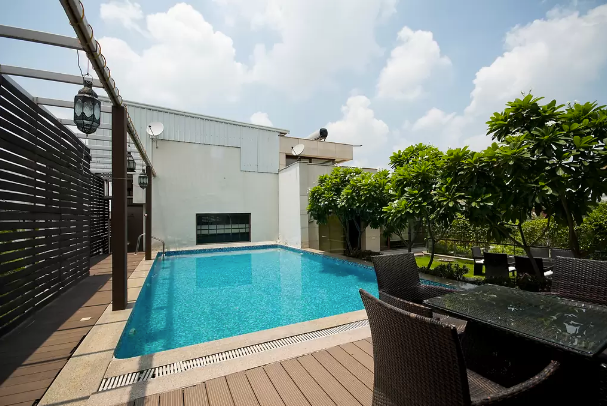 Priced at ₹5,000 approximately and located in the heart of Gurgaon's residential areas, this is one of the few rooms that comes attached with a lovely pool and a sprawling garden terrace. There is no charge for extra guests, although the recommended number of people who can stay is listed at two.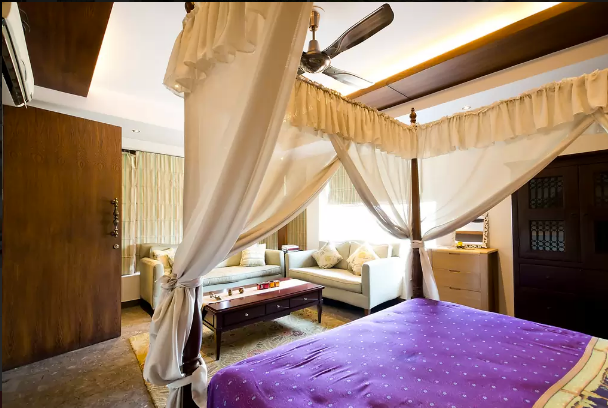 Laundry services and taxi hires are available on request, and bars as well as restaurants are a mere five-minute ride away.
Location: Gurgaon, DLF Phase 2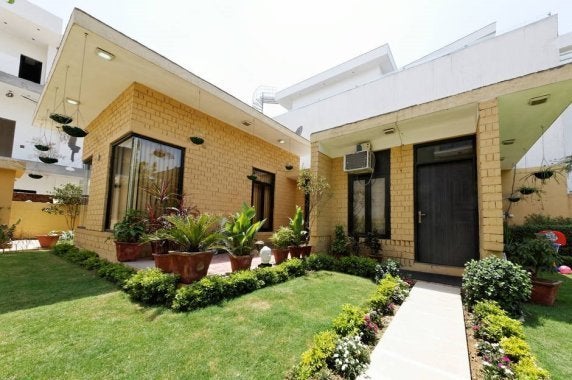 Close to Cyber Hub, a night's stay at this child-friendly villa will cost you ₹3,500. A caretaker and his family are present to handle all basic requirements, though loud parties and events are not encouraged. It also features a large private garden that is particularly enjoyable during the winters.