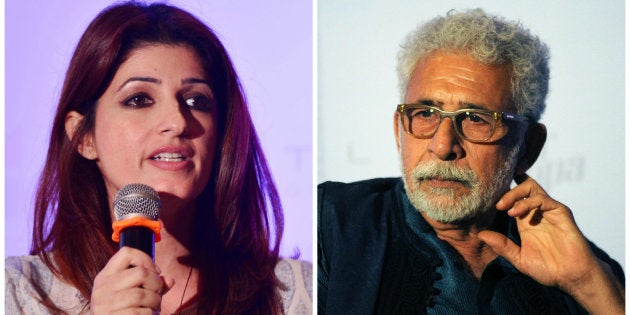 MUMBAI -- Twinkle Khanna has hit out at veteran actor Naseeruddin Shah, who said that her late father Rajesh Khanna was responsible for bringing "mediocrity" in the Hindi film industry in the '70s.
Twinkle, 42, the elder daughter of Rajesh Khanna and Dimple Kapadia, tweeted:
Twinkle's friend and filmmaker Karan Johar agreed with the actress-turned-author and criticised Shah, saying his comments were in "exceptionally bad taste".
Rajesh Khanna, who was Bollywood's first superstar, died of cancer in July 2012 at the age of 69. He has starred in films like Baharon Ke Sapne, Aradhana, Haathi Mere Saathi, Amar Prem and Aap Ki Kasam, among others.
He won three Filmfare Best Actor Awards and was nominated for the same fourteen times. He was awarded the Filmfare Lifetime Achievement Award in 2005.