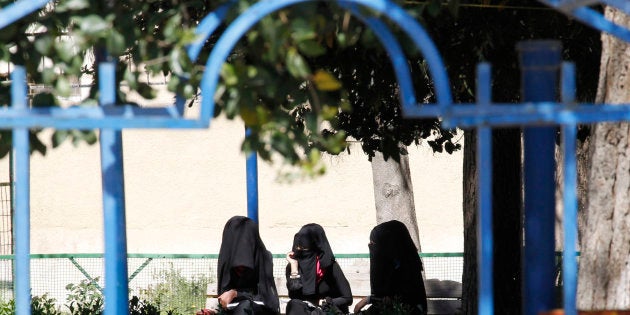 Two British Muslim girls run away from their Middle England hometown to join the Daesh movement, more commonly known as the ISIS, in Syria. Sounds familiar? Well, the story gets closer and closer to reality as you turn each page of Tabish Khair's new novel, Jihadi Jane.
The title is a throwback to Colleen LaRose, an American woman with a troubled past, who converted to Islam and became a jihadi. In 2009, she was arrested for plotting to murder a Swedish cartoonist who dared represent the Prophet with the body of a dog. Three years later, in an interview to the Guardian, LaRose revealed the story of her traumatic early life, which was free from the shackles of institutional religion but tormented by years of abuse and rape by her biological father. Islam, she believed, showed her a way out of the rut of her existence. "I was finally going to be some place where I belonged," she believed.
In Khair's novel, too, the protagonist Jamilla and her high school best friend Ameena choose religion as a path to redemption, though not compelled by any overtly shocking circumstances of their birth or lives. Their story is in sharp contrast to Colleen LaRose's, since they are both born to Muslim families living in England. While Jamilla's parents are strict adherents to the faith, Ameena comes from a broken family. Her mother is a professional, her father a serial philanderer with a series of white girlfriends or wives trailing him. At school, Ameena smokes, drinks, has casual sex with boys, and speaks with an Yorkshire accent. The setting could not be more realistic and cinematic, moulded after the world conjured up in Hanif Kureishi's early novels. Khair's prose, though, is more clinical, shorn of the edges and wit which sparkle through Kureishi's sentences.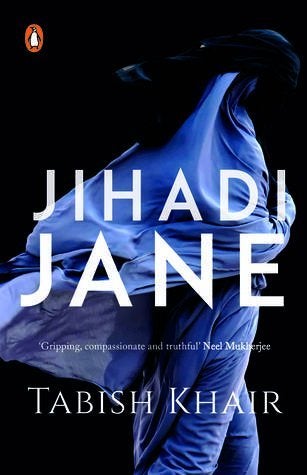 The reason behind this pared-down storytelling is the first-person narrator: we hear it all from Jamilla's perspective and in her voice as she recounts her adventures to a male listener. The device is similar to the narrative frame Mohsin Hamid used in The Reluctant Fundamentalist and keeps the reader gripped with its voyeuristic appeal. One is left feeling like an eavesdropper, or a psychotherapist, whose task is to absorb torrents of confession without judging the confessor.
And it is hard, odd as it may sound to some, to feel remotely angry with these two Jihadi Janes. Yes, one does feel a mounting sense of outrage, but towards the institutions -- family, religion, patriarchy -- that push these naive girls into the path of jihad. For both girls, the undoing begins at home, in ways that are different, and is worsened by bullying in school and rabid Islamophobia in British public life.
After the death of her pious father, Jamilla's otherwise stentorian brother becomes tolerant of his new bride's interest in fashion. Ameena's British boyfriend dumps her for a white girl. The girls are besieged with a simmering rage as they come up against double standards at home and beyond, from which there is no reprieve.
Their parents are either dead or meek and illiterate or indifferent and absconding to be able to help them. People they called friends turn traitors. The welfare state of a Western democracy, where they have grown up, could have perhaps given them protection, the rights they are entitled to. But can legal redress heal the despair a young person feels on being abandoned by her closest allies? As Jamilla wonders, "But to live only by legal claims? What kind of an impoverished life would that be?"
When you're tired of reading the umpteenth news report on the ISIS, you may want to pick up this work of "fiction", to allow yourself to confront everything that hard news may not be able to tell you.
Ironically, the life that Jamilla and Ameena choose in the hope of serving a greater cause shrinks their horizons. After meeting fellow jihadis on the Internet, especially an influential matronly figure called Hejjiye, the girls decide to flee England for Turkey, and from there make their way to Syria. Ameena is doubly persuaded by her plan to marry her jihadi bridegroom, who she meets online, and for whose sake, as much as for herself, she carries a packet of fake hymens, "Made in China", in anticipation of their wedding night.
From this point, life goes steadily downhill for the girls -- a roll call of cliches turns into a list of horrors, though not because of the writing. On the contrary, Jamilla's plain speaking voice hides deeper, complex truths -- some spoken and others left to our imagination -- making us question our prejudices and fears all along. For this reason alone, when you're tired of reading the umpteenth news report on the ISIS, you may want to pick up this work of "fiction", to allow yourself to confront everything that hard news may not be able to tell you.
Khair does succumb to occasional bursts of poetry (in the description of a bus journey from Istanbul to Syria on p. 94, for instance), which are nice to read but hard to digest, given the overarching artifice of the first-person voice speaking it all out in the rush of the moment. The ending, too, may seem all too familiar, given the relentless spate of ISIS stories we are subject to everyday. But then, most cliches, as many of us know, are more grounded in reality than we would like to believe.
Jihadi Jane is published by Penguin Books, 248 pages, Rs 299.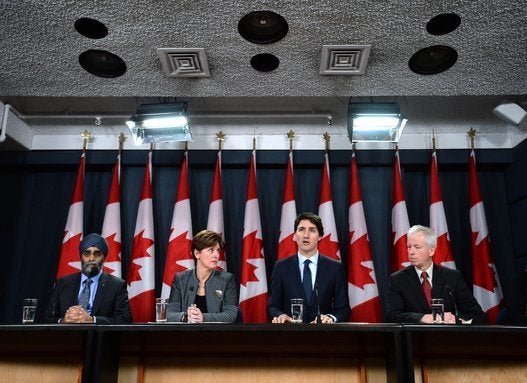 Canada's ISIS Mission: Then & Now