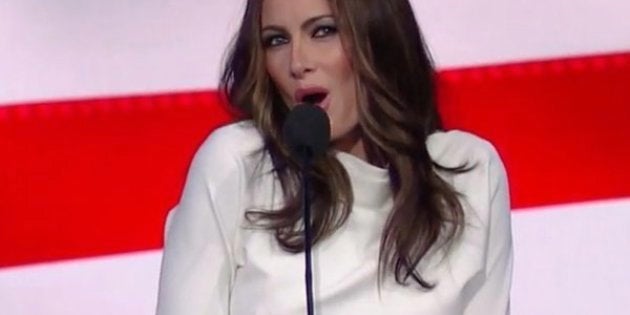 In making her point, she then plagiarized everyone from Charles Dickens to Dr. Seuss to a McDonald's commercial.
Check it out in the clip above, and see if you don't start ba-da-ba-ba lovin' it.
Editor's note: Donald Trump regularly incites political violence and is a serial liar, rampant xenophobe, racist, misogynist and birther who has repeatedly pledged to ban all Muslims — 1.6 billion members of an entire religion — from entering the U.S.