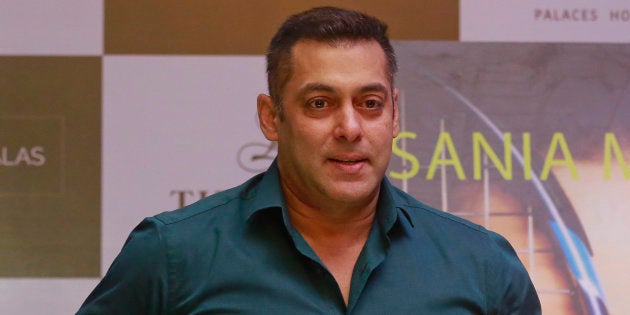 Pahlaj Nihalani, the controversial chairperson of the Central Board of Film Certification (CBFC), often under criticism for his hardened stand against films that challenge the norm, has said in an interview that the Censor Board would like to 'encourage' films starring Salman Khan.
Explaining further how exactly he thinks Salman's films deserve a leg-up, Nihalani told dna, "If the CBFC discourages films that are high on sleaze, it must also ensure that films of merit like Bajrangi Bhaijaan (2015) and Sultan get immediately identified with the Censor gradation."
He added, "And not just through censor certification, but also through an all-India tax exemption. A film like Sultan, which has a strong message on 'Beti Bachao Beti Padhao' and which promotes Indian sports and strong traditional values, should not be made to ask for tax exemption from state to state. It should be granted all-India tax benefits so more people would be able to watch it. Salman Khan's films are prime examples of the kind of films we'd like to encourage."
While Khan's films have resulted in some record-breaking collections and generally work on the superstar's enormous mass appeal, he's also done some pretty routine fare, some even downright crass and tacky, like Wanted (2009), Ready (2011), Bodyguard (2011), and Jai Ho (2014).
In Bhai's filmography films like Sultan and Bajrangi Bhaijaan, both critical as well as commercial successes, are more the exception than the rule.
CBFC, being a government body under the Ministry of Information and Broadcasting, is expected to solely certify films in a strictly non-partisan manner, not comment on their merit, and most certainly not endorse any actor/filmmaker. This could effectively hamper the objectivity which is essential to its unbiased functioning.
And while Khan enjoys a mammoth following that is unrivalled by many, he has also been deeply embroiled in some serious controversies that make his off-screen image less than commendable.
We can do much, much better than that.